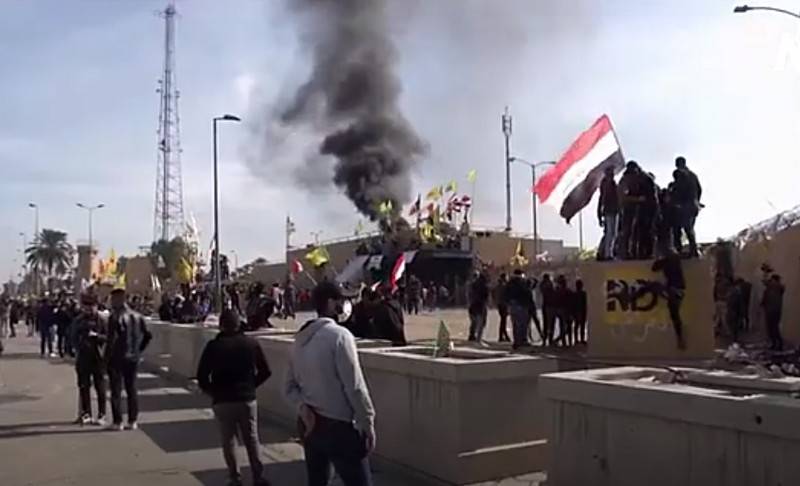 The Donald Trump administration has threatened the Iraqi authorities with the closure of the US Embassy in the country if Iraq does not ensure an end to the rocket attacks that threaten the American side. The Wall Street Journal reported.
The publication, citing sources in the White House, claims that earlier the head of the US State Department, Mike Pompeo, during a telephone conversation with Iraqi President Barham Saleh and Prime Minister Mustafa al-Kazimi, warned the latter that he was preparing to close the embassy in response to rocket attacks on American troops on the territory of Iraq.
Iraqi officials corroborate this information by claiming "preliminary steps" by the US to close the embassy within two to three months. At the same time, it is not ruled out that the United States may agree to a complete withdrawal of troops from Iraqi territory.
At the same time, TASS reports that the State Department refused to comment on Pompeo's statement about the closure of the embassy in Iraq.
However, the United States will not tolerate threats against our men and women serving overseas. We will not hesitate to take whatever action we deem necessary to ensure the safety of our employees. (...) it is unacceptable to launch missiles at our embassy, ​​to attack American and other diplomats, or to threaten law and order in Iraq. We look forward to continuing to work with our Iraqi partners to ensure the safety of our personnel and facilities.
- declared in the State Department.