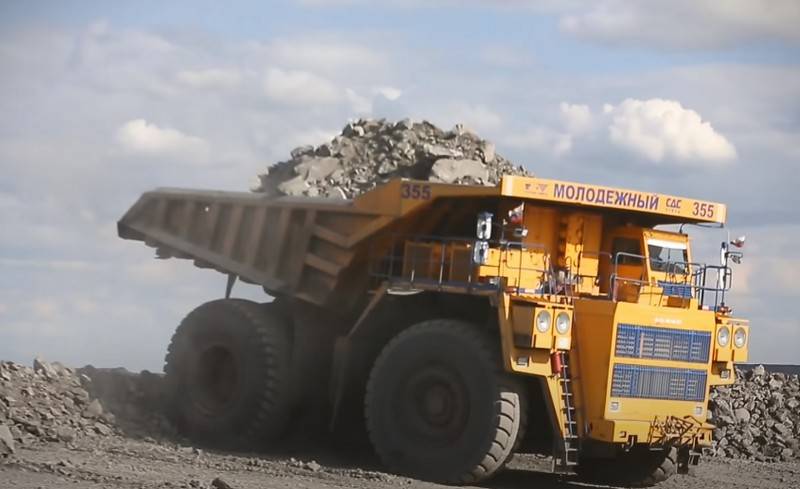 Belarusian dump trucks "BelAZ" can start producing in Russia. Minsk turned to Moscow with a corresponding proposal. This was announced by the Deputy Head of the Ministry of Industry and Trade of the Russian Federation Viktor Evtukhov.
At the forum of the regions of Russia and Belarus, Eftukhov said that Belarus had turned to Russia with a proposal to start production of BelAZs on Russian territory, following the example of Caterpillar, which also produces its equipment in Russia. The proposal is currently being considered.
Now our Belarusian colleagues came to us with a proposal to consider the production of heavy dump trucks "BelAZ" in the Russian Federation. We took it into active development, I think that such a project can also be implemented on the territory of the Russian Federation
- explained the deputy minister.
In addition, Belarus asks Russia to study the issue of a possible in-depth localization of the production of road-building equipment in Bryansk.
The possibility of building a BelAZ mining dump truck plant on the Russian territory was announced back in 2019. The project was worked out by the Ministry of Industry and Trade of Russia and the Ministry of Economy of Belarus. At the same time it was reported that the Yaroslavl Avtodizel and the St. Petersburg company Power Machines could participate in the project from the Russian side.
Earlier, the Russian Ministry of Industry and Trade proposed to equip BelAZ trucks with Russian engines.