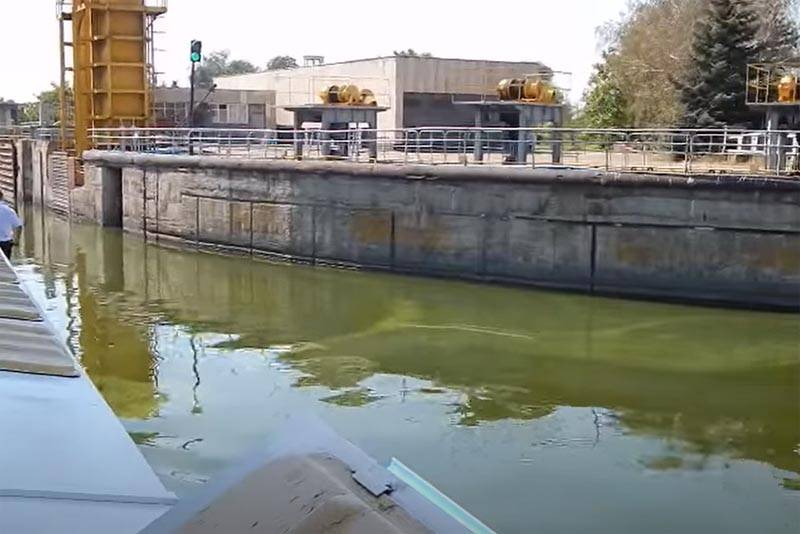 The new draft law on inland waterway transport, which caused a lot of noise in Ukraine, will be considered in the Verkhovna Rada in the second reading on September 30. If accepted, it will revolutionize the country's transport industry.
This opinion was expressed by the People's Deputy from the Servant of the People party Artem Kovalev in an interview with the Ukrainian news agency UNIAN.
True, according to the deputy of the Rada, now the river transport infrastructure in Ukraine is in a deplorable state. This became noticeable after getting acquainted with the experience and achievements of European countries. This is especially true for Germany and the Netherlands, where shipping is very developed.
Kovalev believes that in order to increase the cargo turnover of Ukrainian water transport, it is necessary to more actively use the large river routes - the Dnieper, Danube, and Southern Bug. But this is hampered by two factors: "killed" infrastructure and the lack of a sufficient number of cargo river vessels.
The infrastructure issue is especially acute. For example, the deterioration of the Dnieper locks reaches 75 percent. It is necessary to urgently carry out their repair and work to deepen the bottom. It is also important to maintain the information infrastructure and navigation equipment in working order, because all this is directly related to the safety of river navigation.
The only thing that Ukraine can boast of in this industry is the resourcefulness of its employees, who have to be smart in their daily work. On this occasion, the deputy told about an incident that occurred during a study trip of Dutch specialists on water bodies in Ukraine.
When a delegation from the Netherlands inspected the dilapidated Kiev lock on the Dnieper, a funny incident happened to it. Climbing to the sixth floor of a building without an elevator, which had not been repaired for decades, foreigners noticed a strange device and asked for an explanation of its purpose. The device was a spinning rod with an empty plastic bottle tied to a line. The device turned out to be a "secret" Ukrainian development. It turned out that it was a means of communication intended for receiving and transmitting documentation. In front of the passing ship, a bottle is lowered on a fishing line from the sixth floor so that the documents necessary for registration of the passage can be placed in it, after which the container on the fishing line was raised back.
In such a simple way, the workflow was carried out.
Artyom Kovalev is sure that the deplorable state of the river transport infrastructure can and should be improved. For this, a new bill must be adopted.