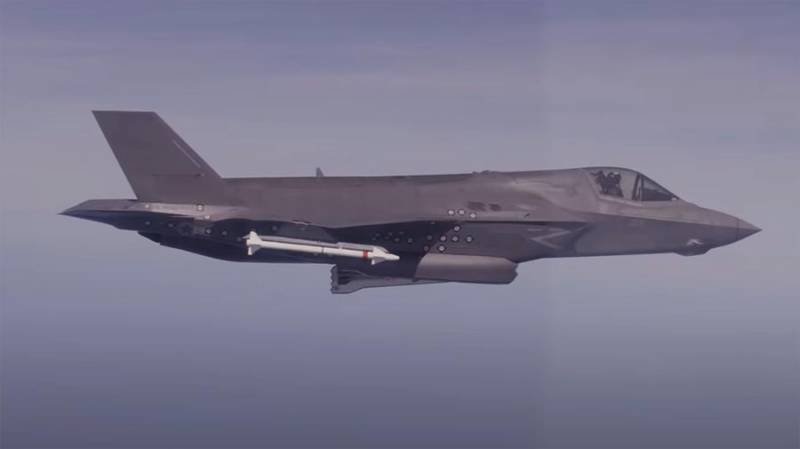 Chinese reporters announced the specifics of NATO air missions near Russia's borders. In particular, we are talking about the program of "mutual support" of NATO countries and partners of the North Atlantic bloc, which was named "Sky Alliance". During this mission, American strategic bombers flew over NATO countries, as well as those that apply for membership. One example is Ukraine.
Chinese journalist Xu Lumin drew attention to the fact that the American strategic bombers B-52 were accompanied by various fighters, including the Ukrainian Su-27 of Soviet production (in the sky over Ukraine), but the fifth generation F-35 fighters were never used when approaching the borders of Russia. ...
Xu Lumin:
Large-scale NATO air maneuvers have shown that the alliance is not ready to use the F-35, called "stealth". Only once to escort a B-52 of the US Air Force were the F-35A of the Netherlands Air Force raised, but the escort was suddenly stopped due to worsening weather.
Chinese experts note that this may indicate problems with the fifth generation of American-made fighters. In particular, it is indicated that the F-35 cannot be definitely classified as all-weather.
Also called the reason why the F-35s were not used to approach the borders of Russia - including in the northern direction (from Norway). It was noted that this may be due to the fear of the NATO (American) command of the following nature: Russian air defense systems can detect American F-35s. If Russia demonstrated the detection of the F-35, it would only add interest in the world to Russian air defense systems and lower the level of authority of the American 5th generation fighters.