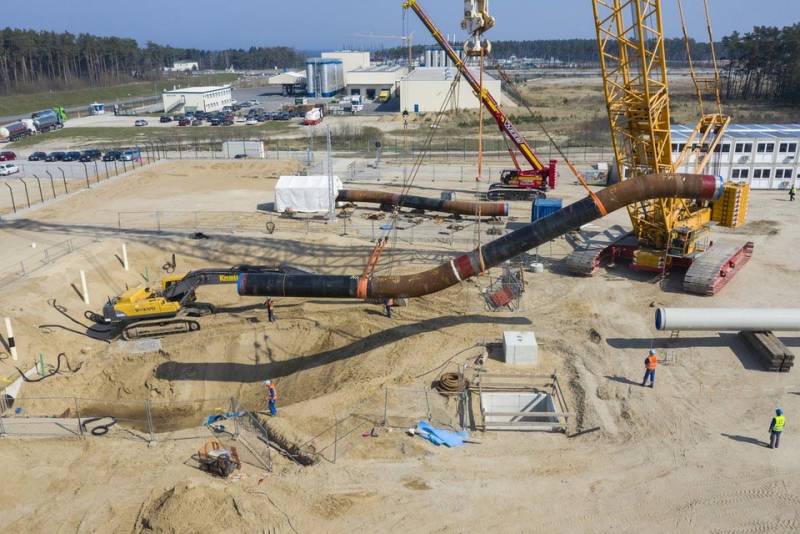 Nord Stream 2 is an international project conceived for decades to come. So it is wrong to question its implementation every few months.
This statement was made by the Federal Minister of Economic Affairs and Energy of Germany Peter Altmeier in an interview with the German business newspaper Handelsblatt, published last week.
The senior official spoke out strongly against the cessation of the construction of the Russian gas pipeline, which will connect Russia and Germany along the bottom of the Baltic Sea. Altmaier believes that Nord Stream 2 must be completed.
In the aftermath of the incident with Russian opposition leader Alexei Navalny, in which the Kremlin was accused of deliberately poisoning him, many in Germany began to demand the strictest sanctions against Russia. Peter Altmeier suggests, before imposing sanctions, to think about whether they will harm the German economy in the first place. We must not forget that the FRG is very active in foreign economic activity, and Nord Stream 2 is intended not only for Germany, but also for a number of other European countries.
At the same time, the German Minister of Economics emphasizes that he, like all members of the Federal Government, strongly condemns the attempt on the life of Alexei Navalny. But this should not be a reason for stopping the construction of the gas pipeline.
Altmaier will not give up Nord Stream 2 without a fight,
- written by German journalists.
Meanwhile, on the pages of the German Der Spiegel, an article has been released, which claims that Chancellor Angela Merkel "secretly" visited Alexei Navalny at the Sharite clinic.