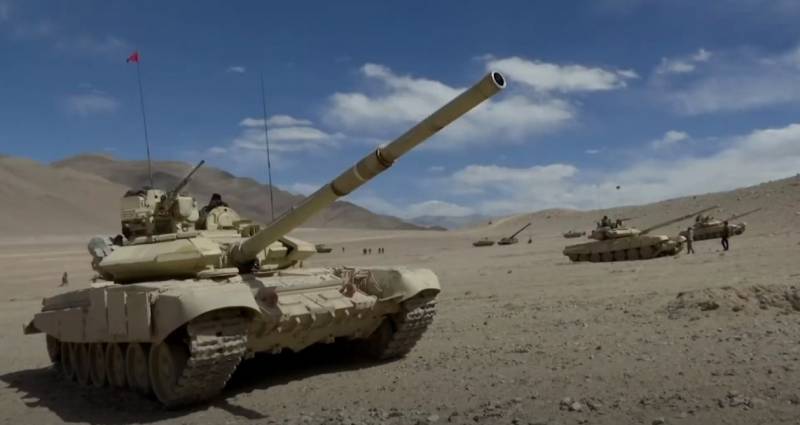 The border conflict with China, which has been going on for almost five months, is forcing the Indian army to transfer equipment to a "hot spot" in eastern Ladakh that can withstand the approaching severe winter and work effectively at altitudes of over 4 meters.
To counter the deployment of PLA armored columns, the Indian army is ready to oppose the Chinese army with MBT T-90 and T-72 along with BMP-2 infantry fighting vehicles, which can operate at temperatures down to minus 40 ° C
- notes the edition of The Economic Times.
As it explains, the eastern part of Ladakh has the most severe winters, with temperatures usually dropping to minus 35 ° C, combined with strong frosty winds. According to the Indian military, they are ready to face the winter fully armed. They received sufficient quantities of high-calorie food, fuel, fuel and lubricants, spare parts, special winter clothing and tents, and heating appliances. Leisure soldiers will brighten up a TV set with a set-top box.
To ensure the readiness of the crew and equipment, appropriate conditions have been created for both man and machine.
- explained Major General Arvind Kapoor.
Armored vehicles are deployed near the disputed border and must arrive in the area of ​​potential conflict within a few minutes. In the event of an aggravation of the situation, Soviet and Russian models of machines must once again demonstrate the ability to work effectively in the most unfavorable conditions, coping with the harsh winter of the highlands.