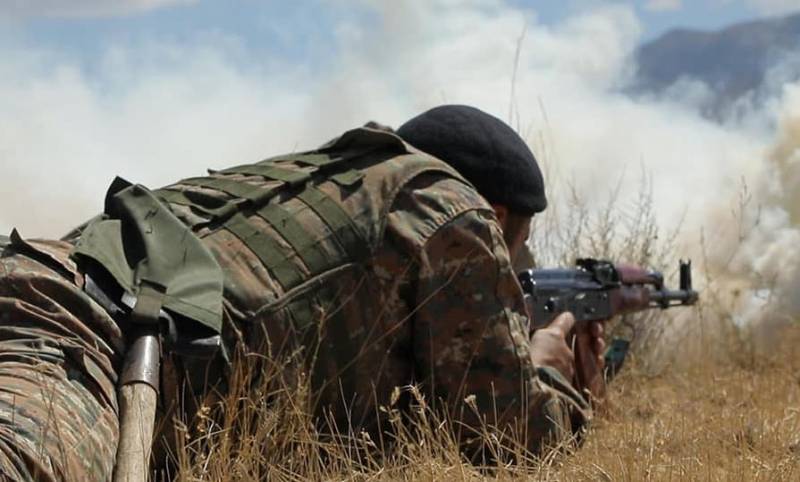 The European press tells its readers about the serious aggravation of the situation in the Caucasus. It is about the resumption of hostilities in Nagorno-Karabakh. The French media told readers that for the first time in recent years in a country on the continent, authorities have declared martial law and mobilized. It is about the decision of the Armenian government.
German Die Zeit reports on the appeal of the head of the EU Council Charles Michel to Yerevan and Baku with a call to "immediately stop hostilities."
Charles Michel:
The only way out is to immediately return to negotiations without preconditions.
Also cited is the statement by Maria Pejcinovic-Buric, Secretary General of the Council of Europe. According to her, both sides should not only show restraint, but also take responsibility for escalating the conflict.
Maria Peichinovich-Burich:
Azerbaijan and Armenia are members of the Council of Europe and, as part of the Council of Europe, they committed themselves to resolve the conflict by peaceful means.
According to Pejcinovic-Buric, they must fulfill this obligation.
Let us present a few comments from readers of European media on the situation around Nagorno-Karabakh.
This confrontation is ethnic in nature, not religious. For example, Turkey sided with Azerbaijan, while Muslim Iran sided with Christian Armenia.
Turkey is trying to increase its influence by using Muslim co-religionists in the region. This applies not only to the Caucasus, but also to Syria and Libya.
All these problems stem from how the borders were drawn in the USSR. If initially in the Soviet Union it did not really matter which administrative unit you belonged to, then later ... It was the same when the Russian peninsula of Crimea was handed over to Ukraine overnight.
Will the West stay away from this?
These republics lack democracy and the rule of law. They are the ones who could bring peace and stability.
Against this background, Baku and Yerevan continue to exchange accusations of disinformation. Thus, the Ministry of Defense of Azerbaijan stated that the Armenian side is distributing footage of past years, and the Ministry of Defense of Armenia calls not to believe the publications of the Azerbaijani media that the Armenian side started the shelling.