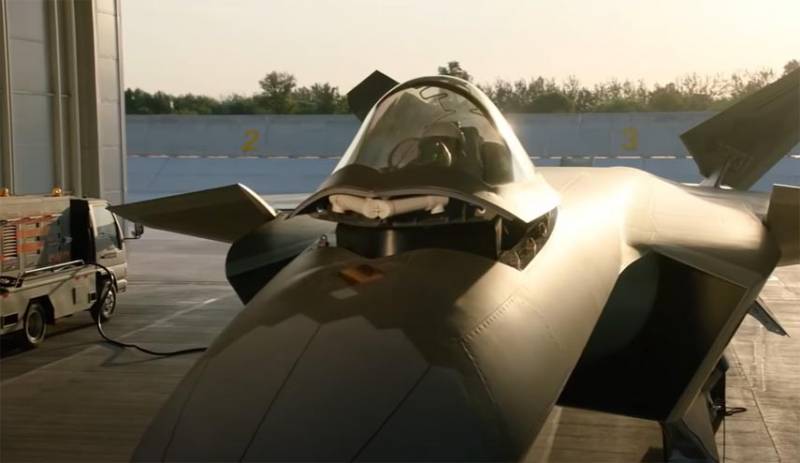 The Taiwanese press reports that the fifth generation J-20 stealth fighters of the PRC Air Force flew at the minimum distance from Taiwan in recent years. According to some reports, the PLA Air Force fighters flew from an airfield in the eastern part of the country, from which to the island of Taiwan about 500 km.
In the Chinese media, journalists call the Taiwan authorities separatist and add that the deployment and flight of the J-20 "was not only a demonstration of the growing power of the Chinese air force, but also that instills fear and warns separatists."
It also adds that "it is also a signal for the United States." This interpretation is used by the Global Times in its material.
From the material:
Analysts say J-20 fighters have an edge over all combat assets.
aviation
available to Taipei. Any confrontation in the air will lead to the victory of the PLA Air Force over the enemy.
It is noted that if the Chinese pilots are ordered to move towards Taiwan, then the 5th generation J-20 fighters will be able to fly from the Jiuzhou airfield to the island in just 7-8 minutes.
From the report:
At the same time, they will be able to attack targets even before they find themselves in the zone of destruction of air-to-air missiles of the enemy Air Force.
This explains why the "invisible" were discovered. It is stated that while patrolling over the Taiwan Strait, the J-20 "did not use their stealth capabilities, which is why the islands were discovered by air defense systems."
This is not the first time that Chinese J-20s have been detected by air defense systems or aircraft from neighboring countries. So, a few months ago, a Su-30MKI aircraft of the Indian Air Force discovered a J-20 of the PLA Air Force near the border.