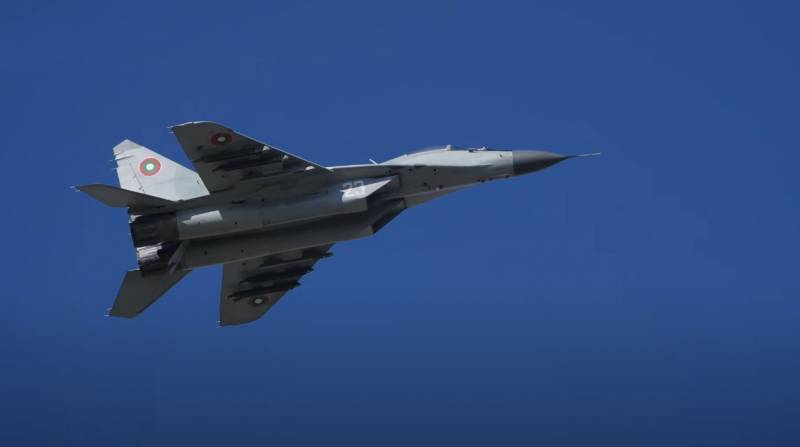 Russia is hesitating to fulfill the contract for the repair of the Bulgarian MiG-29 fighters, in connection with which Sofia warns Moscow about the need to pay the penalty.
This is reported in the Bulgarian press, including
MediaPool
.
Under one of the contracts, we have already demanded to pay a penalty, but there are still delays under another agreement [...] There are problems with the MiG-29, of which the Russian plant is to blame
- said the Minister of Defense Kasimir Karakachanov.
The agreement on repair and maintenance of the 15 MiG-29 was signed three years ago. For these purposes, 48 ​​million dollars have been allocated. As explained by Karakachanov, work is possible only in Russia. The plant located in Poland has a license that only allows its own equipment to be repaired. The Bulgarian edition writes about it
"Data"
.
So we are able to buy engines [apparently in Poland], but we cannot repair them there
- explained the minister.
In his words, Bulgaria needs MiG-29s until American F-16 fighters are delivered.
As he pointed out, against the background of delays on the part of Russia, the Belarusians are successfully performing the work assigned to them: "there are no problems with the repair of the SU-25". According to the Ministry of Defense, on September 21 and 22, two Su-25 attack aircraft were delivered to Bulgaria, which underwent overhaul and refurbishment at the 558th ARZ in Baranovichi.
The aircraft received new combat capabilities - an expanded arsenal of possible ammunition, increased accuracy and range of destruction of ground targets
- said in a statement the Ministry of Defense.