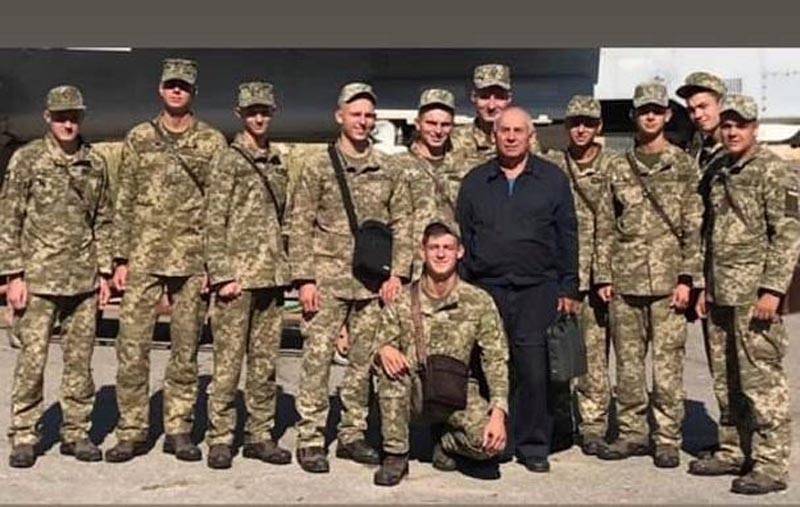 Photo of a group of cadets of the Kharkov military university
In Ukraine, an investigation has been launched into the crash of the An-26 transport aircraft in the Kharkiv region. The plane carrying a group of Ukrainian cadets from the Ivan Kozhedub Kharkiv National Air Force University crashed near the city of Chuguev, as Voennoye Obozreniye reported.
To date, at least 25 fatalities have been reported in the plane crash. Moreover, several people, as stated, were able to leave the crashed plane, but received burns over 90% of the body's surface - incompatible with life.
According to the ex-head of the military prosecutor's office of Ukraine Anatoly Matios, the transporter could have fallen due to a crew error. At the same time, statements appeared in the Ukrainian mass media that some time ago, technical services identified problems with the An-26 engines. Whether these problems were eliminated before the last flight of the Ukrainian Air Force aircraft was not reported.
At the same time, there were versions about the need to "look for spies in the maintenance system."
According to the latest data, there were 27 people on board.
Falling on the 530 km of the Kiev-Kharkov highway, the transport board caught fire. There is no exact information yet about the altitude at which the flight took place.
In the meantime, the Air Force Command of the Armed Forces announced the name of a cadet who was not allowed to fly. This is Alexander Kharchenko. The reasons why the cadet of the Kharkov Air Force University was not allowed on board are not officially mentioned. According to one version, the cadet had a fever. In fact, it saved his life.