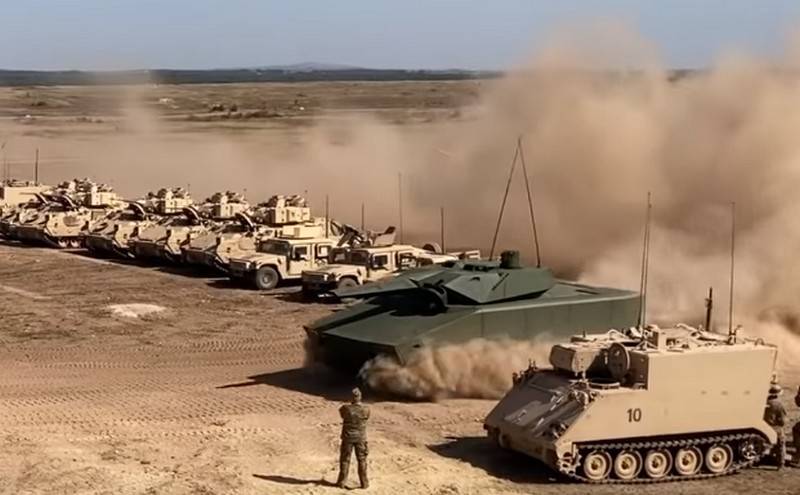 The German company Rheinmetall presented its new Lynx KF41 infantry fighting vehicle at the exercises of the North Atlantic Alliance. The demonstration took place on September 22, 2020 in Hungary during the NATO "Brave Warrior" maneuvers.
This is a significant milestone for our LYNX team to see this vehicle for the first time in the Allied military theater. We received a huge amount of positive feedback from the military!
- noted in Rheinmetall.
The place for the demonstration of the new product, apparently, was not chosen by chance. Hungary, which purchased 218 BMPs of this type in September this year for more than 2 billion euros, is the first customer of the KF41 Lynx. At the same time, even the Bundeswehr did not acquire it.
The video shows the movement of the BMP in front of the troops. The footage shows NATO military equipment in a sandy color, including the Bradley infantry fighting vehicle, with which the Lynx is apparently comparable in size.
Lynx is produced in two versions (KF stands for "Kettenfahrzeug", which means tracked vehicle in German): Lynx KF31 weighing up to 38 tons, crew 3 + 6, and Lynx KF41 of slightly larger weight, crew 3 + 8. As the main caliber is a Wotan 35 cannon with an electric drive, which, as indicated, "shoots tested and in service 35x228mm ammunition from Rheinmetall."