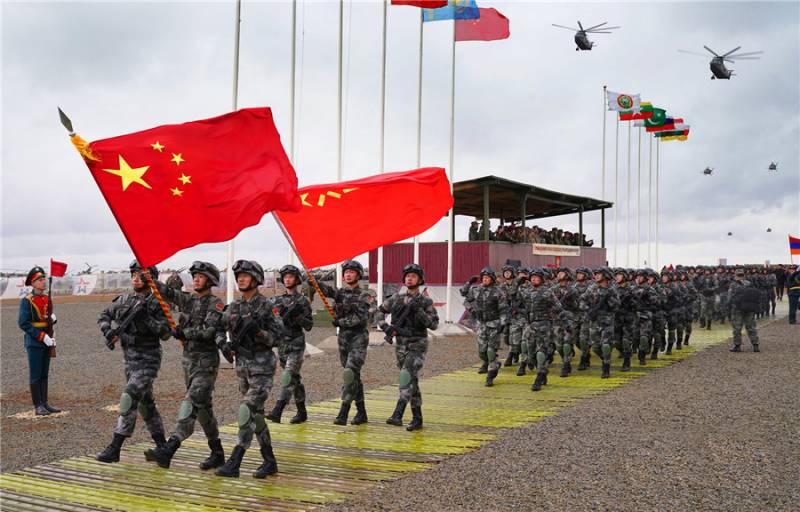 It is time for Russia to get rid of its illusions, expecting support from China in the event of a real conflict with the West. India is its real strategic partner.
This opinion was expressed by Professor Nalin Kumar Mohapatra in The Economic Times. According to him, in the past two years, relations between India and Russia have reached new heights, demonstrating growing cooperation in the field of defense and energy, along with a common desire for a multipolar world. However, the intensification of ties between the two countries is hindered by the "unholy force" in the form of China.
According to Mohapatra, Moscow's relations with Beijing are experiencing a meteoric surge as they both take an anti-Western stance.
There is a certain delusion in the minds of Russian politicians that China will help Russia in the event of any crisis with the West. However, whenever Russia faces a real problem, be it the Crimean crisis or the South Ossetian problem, China is silent. Despite these setbacks, Russia has not learned any lessons
- says the professor.
As he believes, Moscow needs to turn towards New Delhi, and not rely on such an unreliable partner. In particular, India's accession to the Eurasian Economic Union will help balance China's economic penetration into the post-Soviet space. This has already been realized by the leadership of Kazakhstan, which is trying to compensate for Beijing's influence through ties with India.
Russia should offer India the opportunity to join the EAEU
- the professor notes.
In his opinion, Moscow, despite the pro-Chinese course, has shown its readiness to provide assistance to New Delhi in the course of its conflict with the PRC. The agreements concluded then on the supply of the S-400 air defense system came in handy. However, it is necessary not to stop there.
Russia must get out of the Chinese orbit [of influence] and strengthen its relationship with India on an equal footing to establish a just world order
- concludes Mohapatra, calling for a radical review of relations with the PRC.