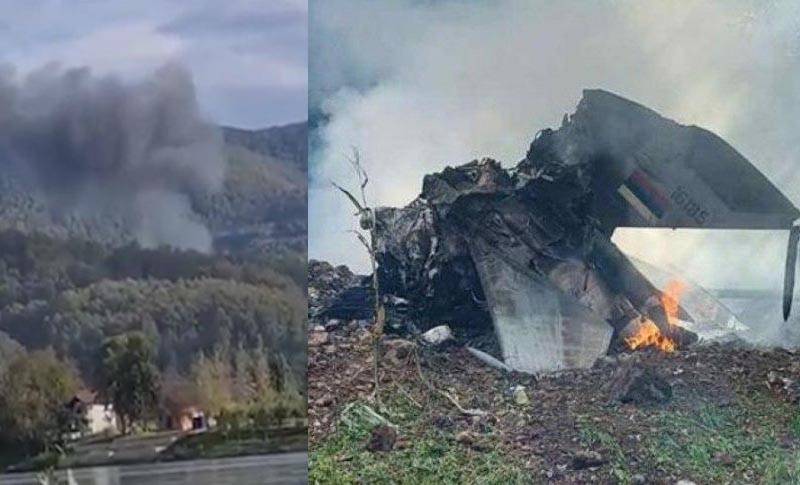 Reports are coming from Serbia that a MiG-21 fighter crashed in the republic. It is a Soviet-made light supersonic fighter that was in service with the Serbian Air Force. Moreover, this was the last MiG-21, which was part of the Serbian air force in combat condition.
The information about the crash of the plane is confirmed by the Serbian Ministry of Defense.
According to the latest reports, the third generation fighter crashed in the west of the country. He performed a planned flight in the area of ​​the Brazina (Brazhina) settlement.
Reports from Serbia say that the pilot tried to divert the plane from residential buildings, but he failed to do so. The fighter fell into one of the local courtyards, which led to a fire.
At the moment, it is known about one victim on the ground.
Firefighters, police, as well as representatives of the military base, which owned the fighter, are working at the crash site of the fighter.
Agency TANYUG broadcasts from the settlement where the fighter fell:
According to the latest information, the pilot was killed. His initials are called - officer Z.V. It is known that this was an experienced pilot. He was 43 years old. The plane he piloted was 34 years old. The main version about the cause of the plane crash is a technical malfunction of the fighter.