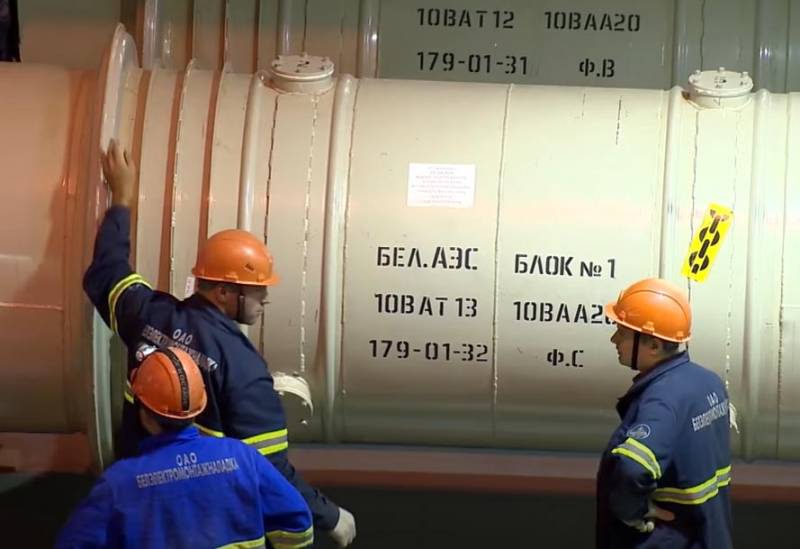 Belarusian experts comment on the appeal of Vilnius to the EU Commissioner for Energy. The Lithuanian authorities are asking Brussels to intervene in the situation and take all measures to prevent the operational start-up of the first power unit of the Belarusian NPP (BelNPP). The start of commercial operation is scheduled for November this year.
Minister of Energy of Lithuania Zhigimantas Vaichiunas:
We have prepared a request to European Commissioner Kadri Simson to ensure that the Belarusian nuclear facility is not commissioned. This start-up should not take place until after the stress test recommendations are implemented, and until the policy group has adopted a principled position.
According to Vaichiunas, it is planned to discuss this issue in detail at a personal meeting with Ms Simson (by the way, Ms Simson was previously the head of the Estonian Ministry of Economy and Infrastructure) on October 5-6.
Vaichiunas also said that in the near future a request will be sent to Minsk to provide "the entire spectrum of information about the nuclear facility in the city of Ostrovets."
Earlier, Lithuania, let us remind you, announced that it was not going to buy from Belarus the electricity generated at the BelNPP. And even earlier, according to the directive of Brussels, Lithuania completely decommissioned its own nuclear power plant - Ignalina.
Belarusian experts point out that the matter is not at all about security, when the Lithuanian authorities are also trying to attract EU officials to block the operation of the nuclear power plant in Astravets. The main factor is the economy. If the Lithuanian port of Klaipeda loses the Belarusian percentage of transshipment and if, in addition, Belarus gains clear energy advantages after putting its own nuclear power plant into operation, then Lithuania will eventually begin to lose the economic competition imposed by the official Vilnius itself.
If it is possible to use its own cheap electricity and cheap Russian energy resources, Belarus can gain (with a skillful approach) undeniable competitive advantages over its western neighbors, including the cost of producing goods. And this is also a political factor that cannot be ignored in Vilnius, building a line of open pressure on Minsk.
By the way, Vilnius should be advised to go to the end in connection with the non-recognition of Lukashenka and to "coordinate" the work of the BelNPP with Tikhanovskaya ... Why these appeals to Minsk, if the authorities in Minsk are not recognized by Lithuania de jure? ..