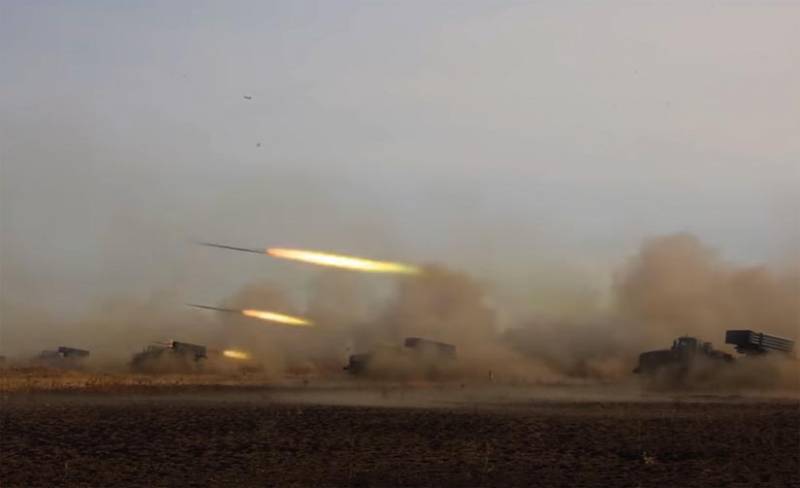 A new video from the Caucasus-2020 military exercises taking place in our country has appeared on the network, in which at least 80 thousand servicemen of various types and branches of the military are involved. One of the stages of the exercise is to strike at the armored vehicles of a conventional enemy. This practice was practiced at the Volgograd training ground "Prudboy".
For destruction
tanks
and other armored vehicles of the conditional enemy were attracted powerful fire weapons in the form of multiple launch rocket systems.
The Ministry of Defense of the Russian Federation noted that they used the means of rocket artillery of the Southern Military District - the Tornado-G installation.
The footage published by the TV channel "Zvezda" demonstrates how the MLRS, lined up in a united front, inflict a powerful blow at the imaginary enemy. The volley fire of the MLRS battery was impressive in its intensity and density. Removing targets - at a distance of over 20 km.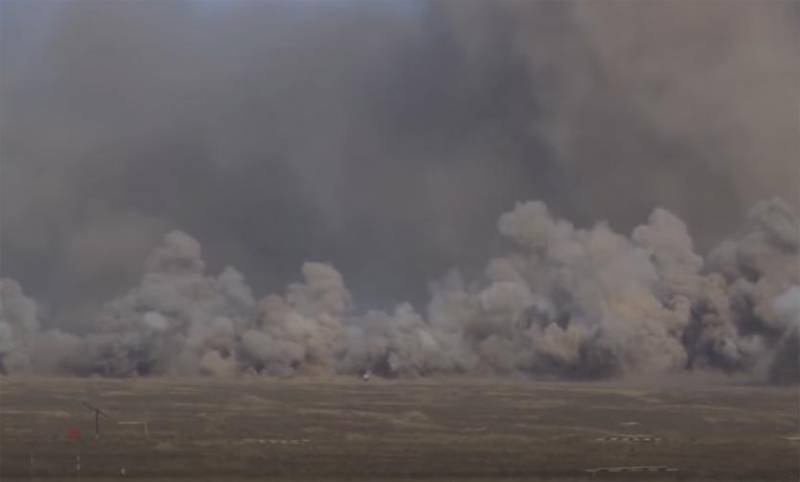 In total, in just 20 seconds, two dozen Tornado-G launchers fired about half a thousand rocket-propelled ammunition.
Control with the help of drones showed that at least 15 armored objects of a conventional enemy were destroyed by such heavy fire - in a matter of seconds.
This is a vivid demonstration of the capabilities of Russian MLRS calculations, including the coherence of their work in a conventional theater of operations.
Let us remind you that the Caucasus-2020 exercise ends tomorrow, September 26.