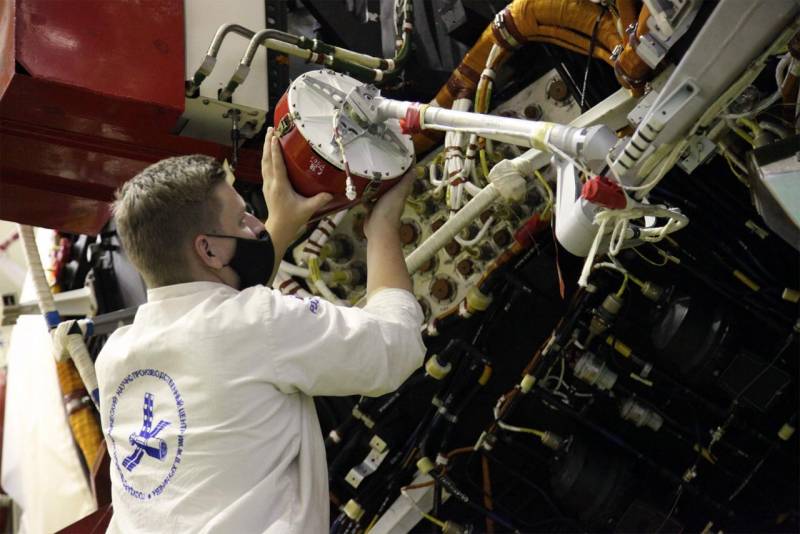 Foreign observers note the suspicious behavior of the Russian satellites, believing that they are acting in something unusual. What if they are preparing for space wars?
Eva Skorupko discusses this topic in an article published by the Polish edition of Interia.
The actions of one Russian satellite in 2018 were discussed by experts during an international conference on disarmament organized by the UN. Experts noted that the spacecraft makes unusual maneuvers.
In particular, the US Assistant Secretary of State for Arms Control Ilim Poblet expressed concern about this:
We do not know what it is, and we have no way of verifying, but Russia's intentions related to this satellite cause great concern.
The Polish newspaper notes that Russia does not provide answers, forcing the international community to speculate - including regarding the creation of a secret space
weapons
.
The satellite in question was launched into orbit in October 2017. Moscow claims that the device is inspecting other satellites, but in the West it is assumed that it is part of the preparation for space wars.
Earlier, in 2014, the Russian Federation had already launched a similar object into space. At first, its launch was not even noticed, because officially the launch vehicle launched three satellites into orbit, but in fact there were four of them. The "unaccounted" apparatus at first behaved quite decently, like everyone else, but soon its behavior changed. He maneuvered between other Russian satellites until he merged with one of them.
The machine, launched in 2017, behaved in a similar fashion.
One of the hypotheses put forward by experts suggested that the Russian facility was designed to clean up space debris. But if it had such a noble mission, then, according to Western analysts, it would not be hidden, but, on the contrary, would have solemnly announced its launch.
Experts counted as many as four such devices in orbit.
Russia is accused of the fact that these Russian devices are "destroyers of satellites", that is, they are designed to disable enemy spacecraft. They even suggest that Moscow has already applied its new space weapons in practice, referring to a suspicious catastrophe that happened to one European satellite. The vehicle, owned by a private company and providing services to NATO, NASA and other organizations, suddenly collapsed, falling apart into several parts.
The Polish author believes that the creation by the United States of the Space Forces was a response to Russia's aggressive actions in space, but perhaps this decision was made too late.
It is worth adding that in his speech at the UN General Assembly, Russian President Vladimir Putin called on the countries of the world to sign a legally binding agreement on the inadmissibility of placing weapons in outer space. For some reason, this initiative of Putin was not remembered in the Polish press.