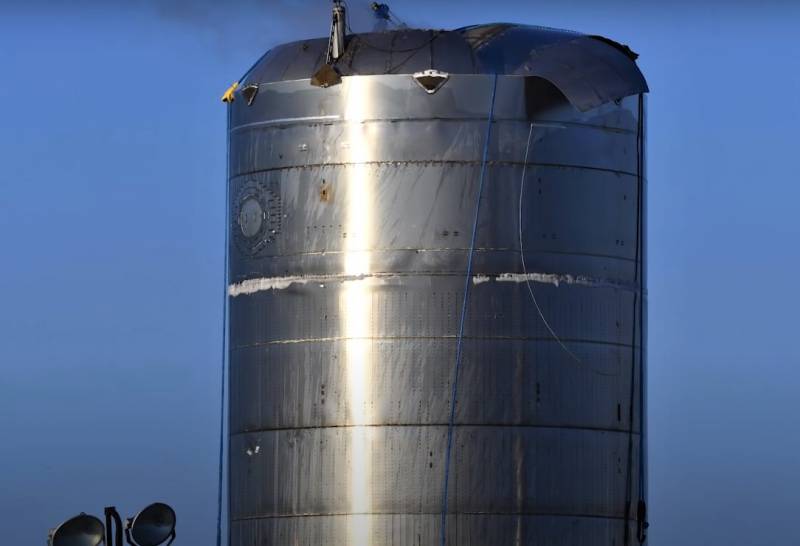 Elon Musk's company continues to test Starship. This time, the Starship SN7.1 prototype was deliberately destroyed at the company's proving ground in South Texas.
The company's specialists investigated the possibility of bringing the stainless steel fuel tank to the point of rupture.
Before that, the prototype had already been tested several times in the summer of 2020. Elon Musk's company claims that a spacecraft for 100 passengers will be able to deliver people to the Moon, Mars and other space bodies, but for this its design must withstand a variety of tests.
The destruction of SN7.1 during the latest tests paved the way for testing a new prototype SN8, which could begin as early as late September 2020, that is, in a few days. According to Elon Musk, if the SN8 passes a series of engine checks and tests, then a test flight will follow at an altitude of 20 kilometers in the sky over South Texas.
By the way, two full-size prototypes Starship SN5 and SN6 have already taken to the skies. Each of them has reached a certain height during recent test flights. Interestingly, the SN5 and SN6 were powered by a single Raptor engine, while the SN8 prototype will have three Raptor engines and a nose cone and flaps for improved handling. It was this equipment that his predecessors lacked so much.
But Elon Musk makes even more ambitious claims. Thus, the entrepreneur claims that the latest Starship will have six Raptor engines, which will allow this "vehicle" to take off from the surface of the Moon and Mars. But in order to get off the surface of the Earth, the spacecraft will need the help of a huge Super Heavy rocket, equipped with about 30 of its own Raptor engines.
The spaceship and rocket are meant to be used together. According to Musk, the work of such a "space duo" will significantly reduce the cost of space flights. Even the colonization of Mars in this case will become affordable and economically feasible. Of course, so far these are only ambitious statements, but who knows what level space technologies will reach in the coming years, not to mention decades.