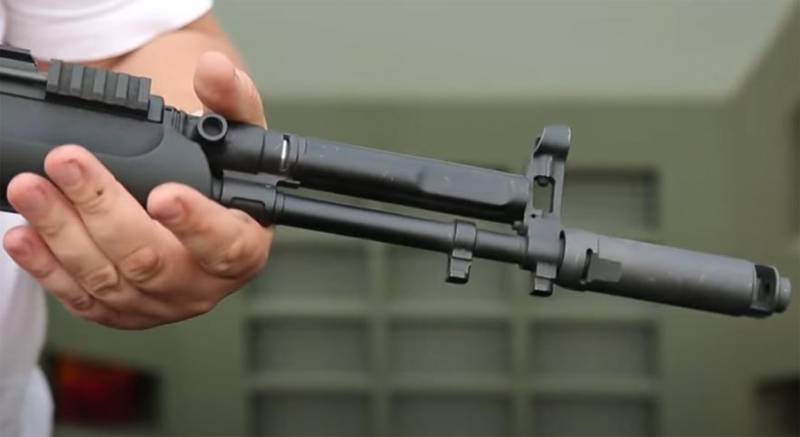 In July, the domestic media reported that the process of mass production of the A-545 assault rifle (index 6P67) had begun at the Degtyarev plant in Kovrov. From the nomenclature designation it is clear that this is a 5,45 mm caliber machine gun. Initially this
weapon
was developed as an integral part of the equipment of the Russian serviceman "Ratnik" and competed with the AK-12.
The Degtyarev plant presented the A-545 and other versions of its weapons at the stand of the international forum "Army-2020".
In the video on the Lazarev Tactical channel, where the plant's stand is being examined at the exhibition, a very cautious statement was made:
The product, as I think, will enter service in the near future.
Further, the participant of the exhibition, Vladimir Lezov, says that both the A-545 Kord machine gun and the A-762 Kord machine gun have already been adopted. He also talks about the tests that the "Kovrov" submachine guns underwent before being put into service: dragging along the sand, throwing them onto a concrete base from a height of XNUMX meters, etc.
The video tells about the new version of the AEK-971, the creation of which took into account the comments of the shooters who practiced during the tests.