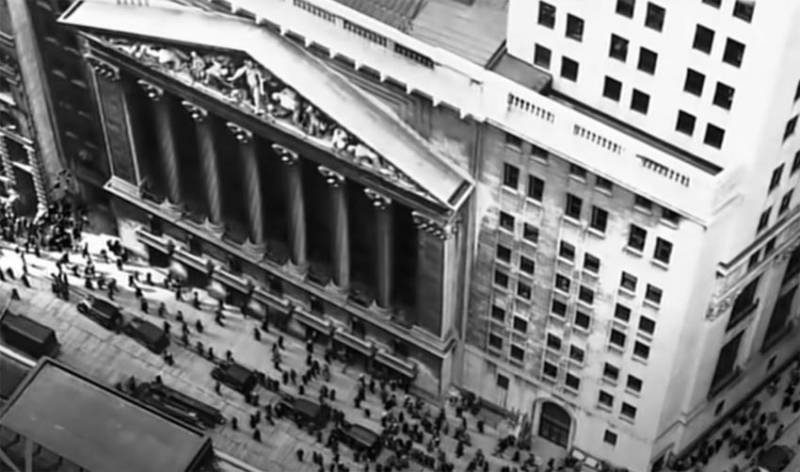 USA. 1930s
The era of Soviet industrialization is today extremely reluctant to be explored by venerable historians and economists. It has become fashionable to refer to this topic only when it is necessary to once again link the industrial and economic breakthrough of the USSR with the so-called Stalinist repressions. The message used is often this: if it were not for the labor of prisoners, the Soviet Union would never have built what it built - factories, factories, mining and processing enterprises, defense industry infrastructure, etc.
Another favorite theme of liberal historians is the famine with which "Stalin plagued the Ukrainians." In Ukrainian historiography, this phenomenon is known as the "Holodomor", and the emphasis is on the fact that only Ukrainians were starving. As if there were no problems with food on the Volga, in Kazakhstan, Siberia, and other regions of the USSR.
If we consider the situation in the 30s of the XX century in the world, then liberal historians should recall an important detail: famine then swept not only in the Land of the Soviets. The epicenter of the famine, if not to talk about the countries of Africa, then was not the USSR at all, but the United States of America.
The Great Depression that erupted in the United States left millions of Americans impoverished. And while some "fattened", trying to increase their own capital on major problems, others did not have the opportunity to purchase basic food products. And all this against the background of the fact that millions of tons of unsold products have accumulated in American warehouses. Demand lagged behind supply at times, which caused an economic tsunami overseas. Such an American famine ...
The events in the USA in the 1930s are described in a video that aired on the Kitaev. Economy". The publication is from 2017, however, the described facts have by no means lost their information relevance: