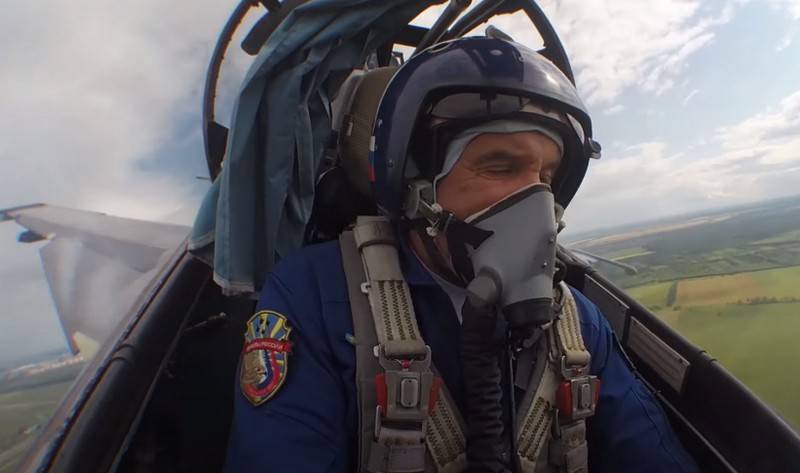 A transcript of the talks between the pilots of the Su-35S and Su-30SM fighters during an accidental attack on September 22 in the Tver region appeared on the Web. The recording of the conversation was provided by the Telegram channel "112".
According to the channel, during the training of air combat between the Su-35S and Su-30SM, the command "Fire" sounded, after which the pilot of the Su-35 was supposed to fire a photo, but instead of the camera, the fighter's gun went off.
- Report what happened?
- 348 had a cannon fired.

- leads data channel.
Further, the speech informant of the Su-30SM reports a failure of the aircraft hydraulic system and loss of control. After that, the crew of the Su-30 ejected.
Earlier it was reported that the reason for the fall of the Su-30SM fighter on September 22 in the Tver region was an accidental shot from a Su-35S pilot, who, together with the Su-30 crew, was practicing elements of air combat. The missiles were removed from the fighter after combat duty, but the gun was not unloaded.
For our part, we note that at the moment, to date, official confirmation of this information has not yet been received.
As previously reported, the crew of the crashed fighter ejected safely. The plane itself fell in a wooded area in the Tver region, there is no destruction on the ground.