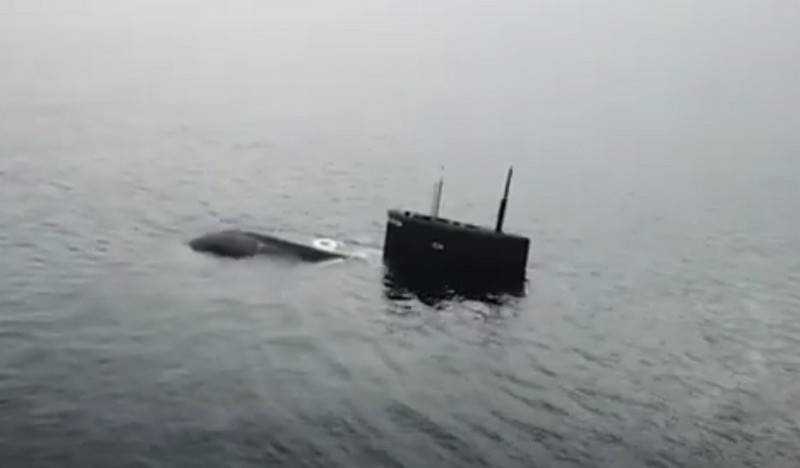 Russian diesel-electric submarine "Kolpino" Chernomorsky
fleet
within the framework of the strategic command and control command "Kavkaz-2020", it launched the Kalibr cruise missile from a submerged position. The press service of the Black Sea Fleet reports.
As explained, the submarine Kolpino fired at a target position located at a distance of about 100 nautical miles on the coastal range and successfully hit it.
During the development of the task of using high-precision
weapons
The Kolpino crew fired one missile from a submerged position, which successfully hit the target position on the coastal range, flying a distance of about 100 nautical miles along a complex trajectory. Visual means of observation (unmanned aerial vehicles) recorded a successful missile hitting the target
- said the press service.
The launch area was closed in advance by ships and vessels from the Black Sea Fleet, air cover was provided by the sea
aviation
and air defense of the fleet.
The Kolpino diesel electric submarine B-271 is the last in a series of six submarines of the 636.3 Varshavyanka project built for the Black Sea Fleet. Laid on the Admiralty Shipyards October 30 2014. Launched 31 May 2016. The fleet included 24 November 2016.
In September, 2017, the submarines Kolpino and Veliky Novgorod attacked Caliber missiles at militant positions in Syria. Shooting was conducted from the Mediterranean.