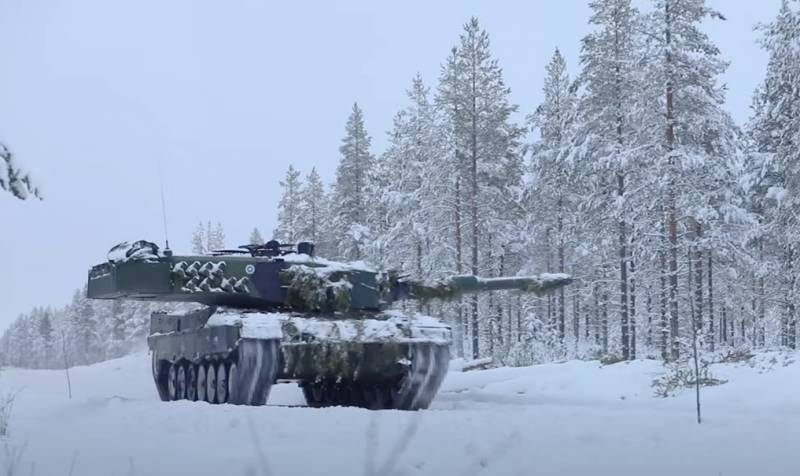 Finland, Norway and Sweden signed a new defense agreement on September 23 that sends, according to officials, "a clear signal to Russia." Formally, the purpose of the treaty is to strengthen mutual understanding between the Scandinavian states in the era of the struggle of the superpowers.
"It's hard to be small"
The heads of the military departments of the three countries gathered in Porsangmoen in Finnmark County in northern Norway, where new agreements on military cooperation were concluded. The purpose of the agreement is to intensify defense cooperation in the High North, including through joint exercises and coordination of plans for conducting military operations.
We have come to agree that the next possible crisis will affect not only one country, but all northern countries. Therefore, it is very important that we can cooperate on many levels [...] Especially during the period of incessant rivalry between great powers, when it is difficult to be a small country
- explained the Minister of Defense of Norway Frank Bakke-Jensen.
Finnish Defense Minister Antti Kaikkonen called Sweden and Norway "natural partners".
Signing of the contract
The essence of a military alliance
The actual direction of the military treaty was voiced by the head of the military department of "neutral" Sweden, Peter Hultkvist, saying that the agreement sends a "clear signal to Russia" from which he sees a clear threat.
We live in an era when the Russian side invested a lot in troops and military equipment.
- noted Hultqvist, pointing out that the current situation resembles the times of the Cold War.
However, he rejected the idea that the move would bring historically neutral Sweden closer to NATO. Former Minister of Defense of Norway Sverre Dizen made a sharp statement. According to him, Oslo will have to deploy an impressive group of troops in the province of Finnmark, which contradicts the existing military doctrine. Finnmark is a territory bordering on the Russian Murmansk region. Until recently, Norway has avoided placing a large military contingent here.
As Sputnik explains, the armed forces of Norway in peacetime have 23 people, including military and civilian personnel. If we take into account the conscripts and the internal guard with full mobilization, then the number will increase to 250 people. Swedish troops have 63 troops plus about 250 reservists. The Finnish Armed Forces have around 22 military personnel and 500 conscripts, but boast 35 reservists.