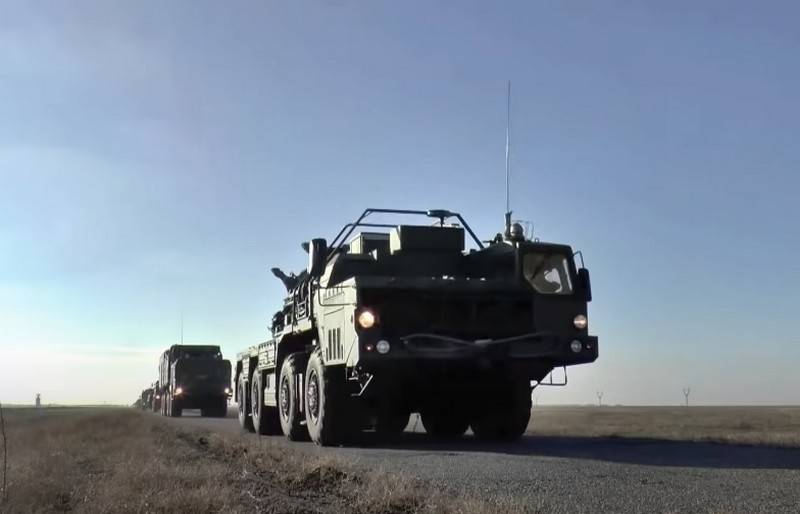 The Ministry of Defense has received the third regimental set of the S-400 Triumph anti-aircraft missile system. This was reported by the press service of the Almaz-Antey East Kazakhstan region.
As stated, the military received the next regimental set of S-400 air defense systems ahead of the delivery dates, this is the third set delivered this year.
This is the third S-400 "Triumph" air defense regiment in the current year, the equipment was delivered to the Ministry of Defense ahead of schedule
- said the concern.
The concern explained that the components of the complex from various enterprises go to the Kapustin Yar landfill, where they are inspected, then docked and adjusted. After that, acceptance tests are carried out at the range with live firing and the kit is handed over to the customer.
According to the results of the firing, the equipment worked without comment, the calculations of the Aerospace Forces coped with the task perfectly. The concern's specialists accompanied the actions of the representatives of the state customer from the beginning of the shooting until their completion
- stated in the concern.
Note that the Ministry of Defense received the first regimental set of S-400 air defense systems this year in March 2020, and the second in early August. Both kits were also delivered ahead of schedule.
SAM S-400 "Triumph" is designed to destroy strategic and tactical aircraft
aviation
, ballistic missiles, hypersonic targets and other means of air attack in the conditions of electronic and other types of counteraction.