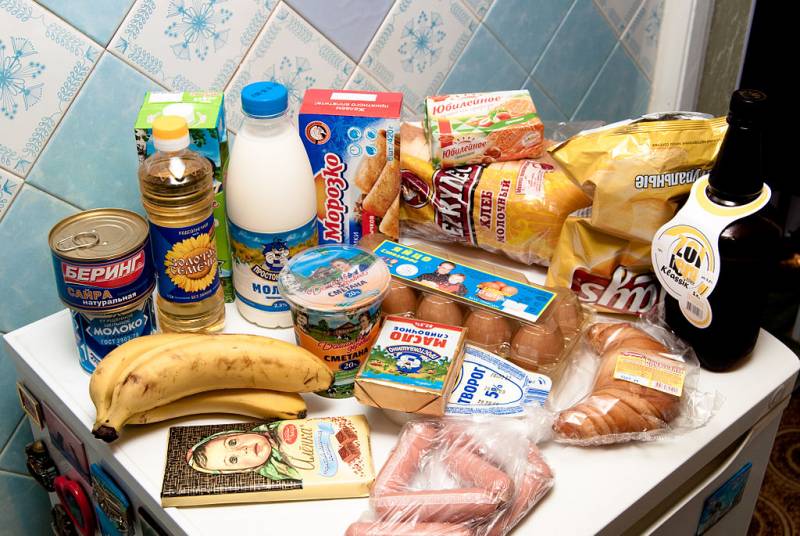 From January to August this year, the increase in food prices in the Russian Federation in percentage terms has surpassed the corresponding indicator in the European Union. If in Russia the rise in prices during this period amounted to 3,9 percent, then in Europe the rise in prices for food products reached an average of 1,3 percent.
Such information appeared yesterday on the official website of the Federal Statistics Service (Rosstat).
In August 2020, there was a slight decrease in grocery prices, which came after the price increase. In the Russian Federation, it was 1,1 percent, and in the European Union - 0,3%.
According to Rosstat, the highest growth this year was shown by the prices for fruits. Their growth from January to August 2020 was 19,5 percent. Europeans saw an 8,4 percent rise in price. The price of sweets (sugar, chocolate, honey, jams) also rose strongly - by 6,2 percent, while in Europe they rose by only one percent.
But in some categories, the Europeans have overtaken the Russians. For example, meat and products from it in Europe rose by 1,9 percent, and in the Russian Federation - only by 1,7%. Roughly the same thing happened with dairy products, eggs and cheeses. Prices for goods of these categories in Russia rose by 0,9 percent, while in the EU - by as much as XNUMX percent.
At the same time, according to Rosstat, both in the Russian Federation and in the European Union, vegetables were getting cheaper. In the Russian Federation, their price fell by 1,2 percent, and in Europe, even lower - to 3,5 percent.