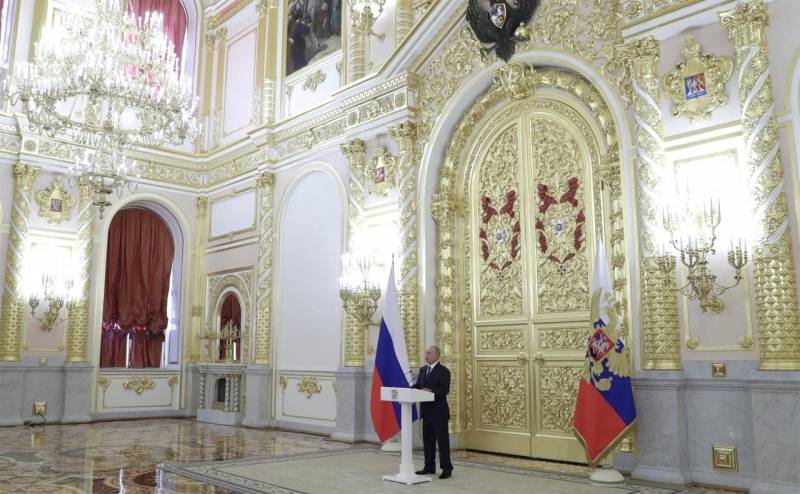 The Polish press released an article on gas supplies. In the material published on the pages of Wirtualna Polska, the author writes that Poland "has a bad
news
". Then the author describes what the essence of this "bad news for the Russian president" is.
From the article:
A floating LNG terminal is planned to be built in the Gulf of Gdansk. This will allow Poland to receive more gas from outside Russia. On Wednesday, a letter of intent was signed by representatives of Gaz-System, the Port of Gdansk Authority and the Maritime Office in Gdynia.
It is noted that the terminal should have a capacity of about 4,5 billion cubic meters of gas per year.
For comparison: in 2019, Poland's total gas consumption amounted to 18,6 billion cubic meters of natural gas, of which 3,8 billion was produced from its own sources of "blue fuel". 3,43 billion cubic meters of LNG passed through the existing terminal in the port of Swinoujscie, which is about 25% more than in 2018.
From the article:
Gas imports from Russia amounted to 8,95 billion cubic meters against 9,04 billion in 2018. Thus, the share of gas imported from Russia has dropped from 67 percent to 60 percent. And the share taken as LNG imports, on the contrary, increased from 20 to 23%.
The statement of the head of PGNiG Jerzy Kwieczyński is cited, who notes that today "Poland is bound by the" take or pay "contractual formula in trade relations with Russia. From the statement:
According to this formula, we are obliged to buy at least 8,7 billion cubic meters of gas from Russia annually. This will be the case until 2022. But when the contract expires, it will be different. We do not intend to renew the contract as it was.
Kvechinsky said that there are contracts for the purchase of LNG from the United States with a total portfolio of 9,3 billion cubic meters of gas per year after regasification.
Kvechinsky:
Also, starting from 2020, we will import LNG from Qatar - approximately 2,7 billion regasified fuel each.
The author notes that all this is "bad news for Putin."