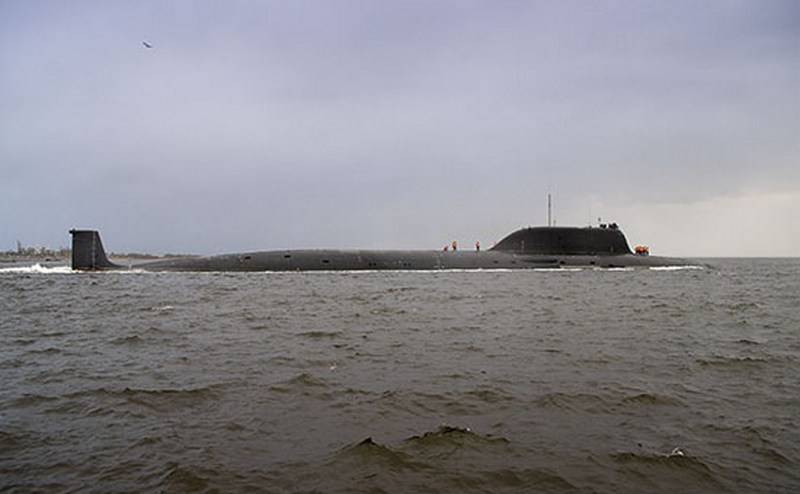 The lead multipurpose nuclear submarine "Kazan" of project 885M "Yasen-M" has once again entered the waters of the White Sea, where the next stage of tests will take place. The press service of the Northern
fleet
.
The submarine must work out the elements of the second special task of the combat training course, as well as test systems and mechanisms in a submerged position. At the exit, the submarine is accompanied by ships and auxiliary vessels of the White Sea Naval Base, as well as the submarine "Dmitry Donskoy". The timing of the tests will not be announced; after the tests are over, Kazan will return to Severodvinsk.
In June of this year, it became known that the state tests of the Kazan nuclear submarine would take place in the fall. In the absence of complaints, the submarine will enter the fleet by the end of 2020. At the same time, it is not ruled out that the delivery dates may be postponed to 2021 for various reasons.
Note that tests of the Kazan nuclear submarine have been going on for the second year already, the reason for this is the discrepancy between a number of auxiliary systems of the submarine and the requirements of the Ministry of Defense. The submarine was sent for revision to Sevmash in early 2019.
The Kazan submarine, the first multipurpose nuclear submarine of the improved 885M project (Yasen-M), was launched on 31 on March 2017 of the year. Compared to the 885 Ash project, the new submarine received many improvements and new systems that have not been used on submarines before. The Yasen-M project submarines have a displacement of 13800 tons, a depth of immersion of 520 meters, a crew of 64 people, autonomy of 100 days, underwater speed - 31 knot, armed with mines, 533 torpedoes, millimeters, Caliber and Onyx cruise missiles.