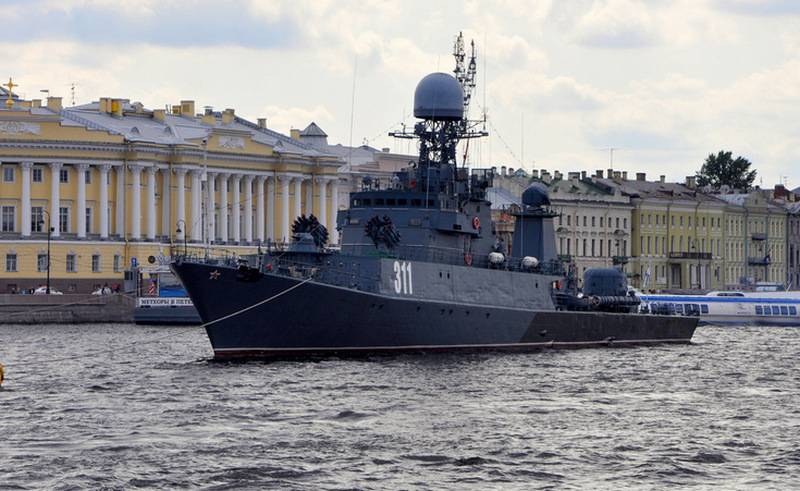 A Russian warship collided with a civilian container ship on Wednesday. The collision took place in the Øresund Strait between Denmark and Sweden. This was reported by the Danish Ministry of Defense.
According to the Danish military, the incident took place in the area of ​​the Øresund bridge closer to Denmark. The Ice Rose freighter flying the Marshall Islands flag was heading to Gothenburg from St. Petersburg. The cause of the collision has not been established; according to the preliminary version, this was influenced by poor visibility due to thick fog. A Danish Army patrol ship P523, a Swedish tug and a helicopter with rescuers arrived at the scene.
The small anti-submarine ship collided with a refrigerated ship sailing under the flag of the Marshall Islands. There are no casualties or injuries, previously, the ship received minor damage
- said in a statement
As reported, the small anti-submarine ship "Kazanets" in the collision received a small hole above the waterline, none of the frigate's crew members was injured. At the present time, the ship under its own power is sent to Baltiysk to the base
fleet
... The command of the Baltic Fleet announced the creation of a special commission to determine the cause of the collision.
The small anti-submarine ship "Kazanets" is the second ship in a series of 12 ships of project 1331M, built at the Peene-Werft shipyard in Wolgast (GDR) by order of the USSR Navy. Laid down on January 4, 1985, launched on December 28, 1985. Entered the Baltic Fleet on April 28, 1986.
Displacement standard 865 tons, total 935 tons. Length 75,2 meters, width 9,78 meters, draft 2,65 meters. Full speed 24,5 knots. Cruising range 2500 miles at 12 knots. Swimming autonomy 10 days. Crew of 80 people, including 9 officers.