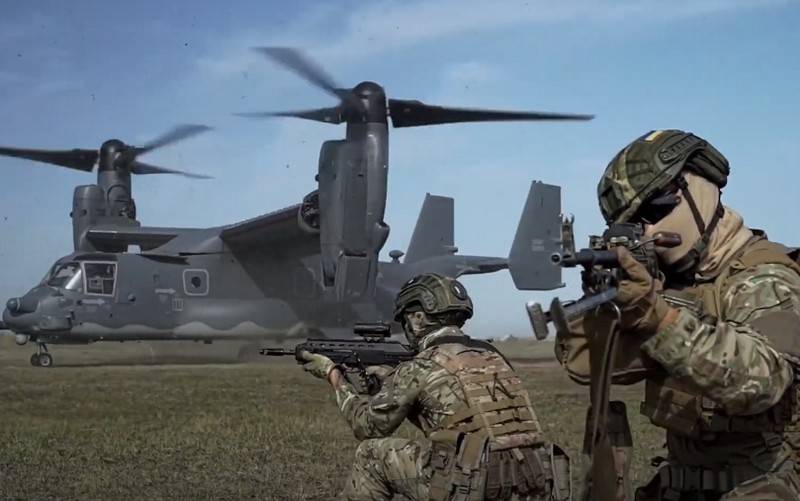 A video of the landing of servicemen of the Special Operations Forces (MTR) of Ukraine from the American CV-22B Osprey tiltrotor of the US MTR, which arrived in Ukraine to participate in the United Efforts-2020 military exercises, has appeared on the Web. The video was posted on the Ukrainian SSO channel on YouTube.
The video demonstrates footage of the exercises of the soldiers of the 8th Special Operations Regiment of the Armed Forces of the Armed Forces with CV-22B Osprey tiltrotors of the 352nd Special Operations Wing of the US Air Force Special Operations Command. The exercises took place in the south of Ukraine and over the Black Sea. At the same time, the units of the MTR of the Armed Forces of Ukraine acted in conjunction with the military personnel from the US special operations forces.
It is reported that the main objective of the conducted exercise is to demonstrate the support of partners and a willingness to perform common tasks.
Also, during the exercise over the Black Sea, refueling of the Osprey CV-22 tiltrotor was carried out.
As part of the United Efforts 2020 strategic command and staff exercise, foreign partners carried out training, demonstrating the capabilities of the modern MC-130J and Osprey CV-22 aircraft
- it is spoken in the message of the Ministry of Defense of Ukraine.