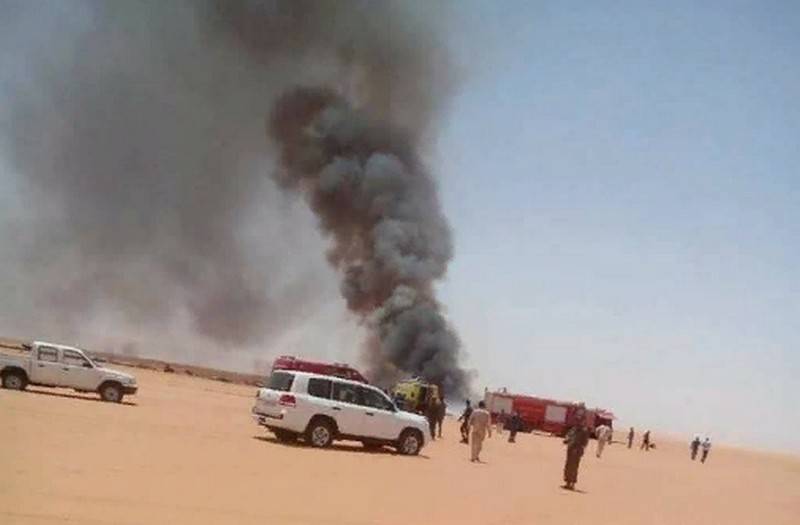 A helicopter crashed on Wednesday in the central part of Libya near the Al-Jufra military airbase, one of the main bases of the Libyan national army of Haftar. According to Al Jazeera TV channel, citing its own sources, there were soldiers of a private military company on board.
The message does not contain information about which helicopter crashed and the number of people on board. The only thing that is known at the moment is that the area of ​​the helicopter crash is cordoned off. There is no official information on this matter.
At the same time, the Anatolian Agency
News
reports that on board the crashed helicopter were fighters of the PMC "Wagner", providing military support to the Libyan National Army Haftar. On impact on the ground, the ammunition on board detonated. The incident took place at about 08:00 local time. time (09:00 Moscow time)
The agency refers to the statement of the spokesman for the command of joint operations in Sirte and Jufra of the Government of National Accord (GNA), General Abdulhadi Dyrah.
Al Jufra Air Base, controlled by LNA Haftara, is located south of the port city of Sirte, 450 kilometers east of Tripoli. At the end of August this year, the PNS intelligence announced the transfer of additional forces to the base, among which were seen fighters of the Sudanese Janjaweed, the Russian PMC of the Wagner group, mercenaries from Syria and Yemen.