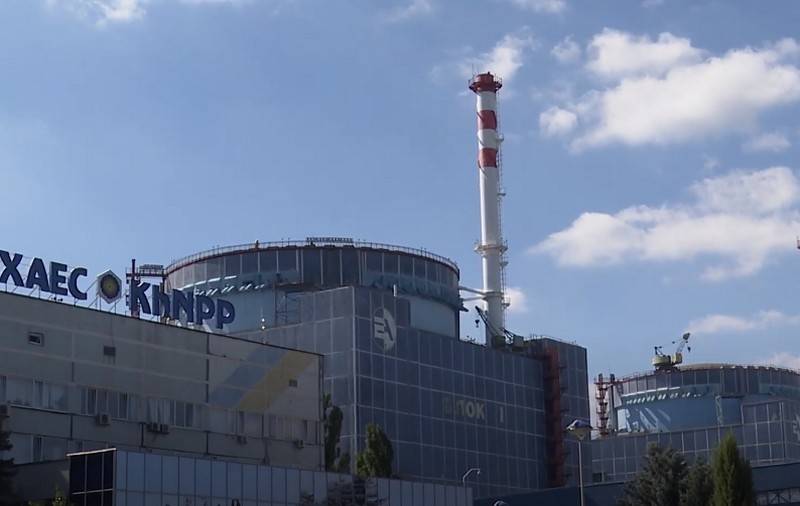 Ukraine intends to build the third and fourth power units of the Khmelnytsky nuclear power plant. This is stated in the decree of the President of the country, Volodymyr Zelensky, according to Ukrainian media.
Ukrainian leader Volodymyr Zelenskyy instructed the Cabinet of Ministers to submit to the Verkhovna Rada a bill providing for the design and construction of two new power units at the Khmelnitsky NPP. The government has been given two months to develop a new document.
In addition, the Ukrainian government should develop a long-term program for the development of nuclear energy within the framework of the "energy strategy of Ukraine" for the period up to 2035. Also, the Cabinet should take appropriate measures to pay off existing debts to electricity producers.
Ukraine's desire to build two new power units of the Khmelnytsky nuclear power plant was announced back in 2018, at the same time a feasibility study was approved for construction. Within the framework of the project, it was planned to install two nuclear reactors produced by "well-known manufacturers", except for the "aggressor country". It is planned to install Skoda JS as reactors
Khmelnitsky NPP is located in the city of Netishin, Khmelnitsky region of Ukraine. KhNPP includes two VVER-1000 power units with a total capacity of 2000 MW, launched in 1987 and 2004, respectively. The main purpose of the station is to cover the shortage of electrical power in the western region of Ukraine, while in August 2019 the second power unit of the KhNPP was transferred to the power system of Poland as part of the "integration of the energy systems of Ukraine and the EU."
It should be noted that currently there are four nuclear power plants in the nuclear industry of Ukraine - Khmelnytsky, Rivne, South-Ukrainian and Zaporozhye, in total there are 15 power units on them. The share of nuclear energy in the country's energy balance is about 55%.