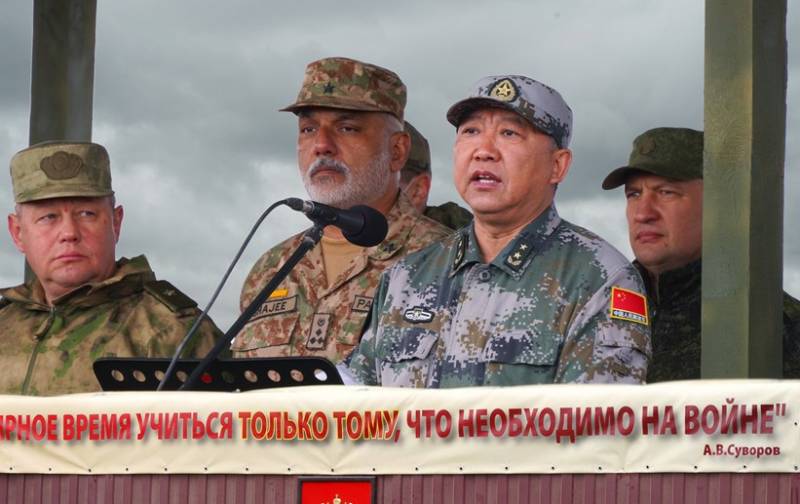 Exercises "Caucasus-2020" are being held in Russia with the participation of 80 thousand servicemen. They are attended by six countries, including China, Iran and Belarus, and the goal is to demonstrate to the West their military might.
This was reported by YNJ media. In the comments to the article, Japanese readers speak out about the teachings, paying great attention to the relationship between Russia and China.
One of them, with the nickname Sas, writes that the Russian Federation is afraid of the Chinese threat, and it has good reason. After all, from Khabarovsk to China is much closer than to Moscow. The northeast of the PRC is home to about 100 million people. At the same time, according to the Japanese reader, the population of the bordering Primorsky and Khabarovsk territories does not exceed five million inhabitants. At the same time, the northeast of China is in dire need of Baikal's water resources. In addition, Sas believes that the PRC remembers that part of the Far Eastern territories of Russia was previously part of the Qing empire.
Another commentator gave the following description of the contemporary Russian Federation and China:
RF and PRC are two greedy countries. China is superior to Russia in terms of military strength, and Russia is dominated by imperial ambitions.
Japanese readers are divided on whether Moscow is doing the right thing in drawing closer to Beijing. Some believe that Russia, on the basis of rivalry with the West, has become dependent on China, becoming its vassal and in some sense fearing it.
According to others, in the confrontation between the two superpowers - the US and the PRC - the Russian Federation has chosen the right side:
Russia is getting closer to China correctly. It is obvious that China will win in a bipolar world.