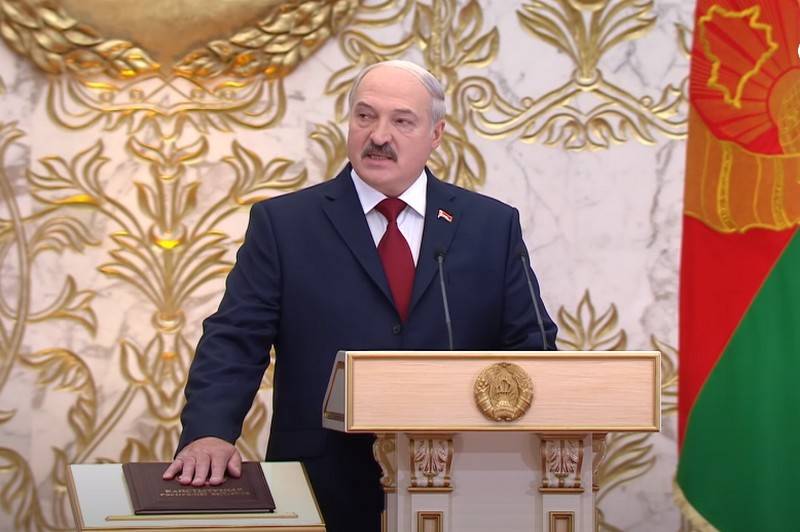 Alexander Lukashenko officially took office as President of Belarus. The inauguration ceremony took place at the Palace of Independence. This is reported by the Belarusian media.
There were reportedly several hundred people in the hall who were invited to the ceremony. Lukashenko, putting his right hand on the Constitution of the republic, took the oath in the Belarusian language, after which he signed the act of taking the oath.
Assuming the office of the President of the Republic of Belarus, I solemnly swear to faithfully serve the people of the Republic of Belarus, respect and protect the rights and freedoms of man and citizen, observe and protect the Constitution of the Republic of Belarus, sacredly and conscientiously fulfill the high responsibilities entrusted to me
- said Lukashenko.
After the end of the oath, the chairman of the Central Commission of Belarus, Lydia Yermoshina, presented Alexander Lukashenko with a certificate of the President of the Republic of Belarus.
According to the Central Election Commission of the republic, in the presidential elections held on August 9, 80,1% of voters from the total number of voters who came to the elections voted for Alexander Lukashenko. At the same time, the turnout in the country was 84,28%.