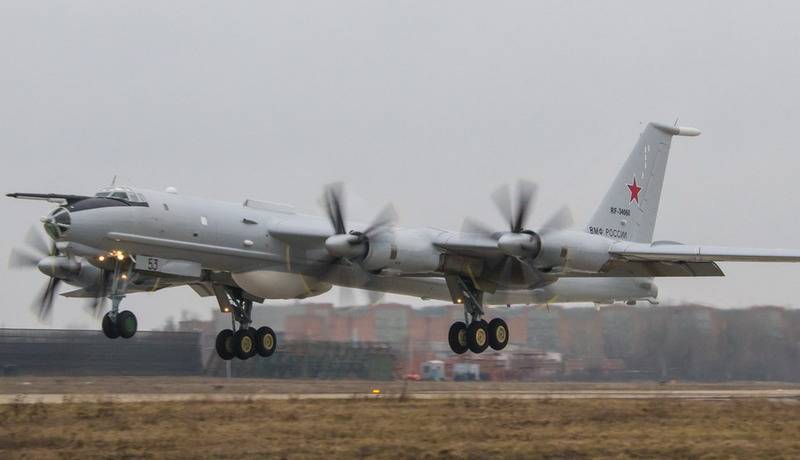 Long-range anti-submarine aircraft Tu-142 North
fleet
will strengthen monitoring of the situation in the Baltic Sea. The decision in principle to use Tu-142 for patrolling the Baltic has already been made. Reported by
"News"
with reference to sources in the Ministry of Defense.
The Russian military department plans to attract long-range anti-submarine Tu-142 aircraft to patrol the Baltic Sea. This decision is being made against the backdrop of more frequent visits by NATO and US ships to the Baltic. Previously, these aircraft from the Northern Fleet mainly patrolled the Atlantic and the Arctic.
The Ministry of Defense clarifies that the task of the aircraft will not be constant patrolling of this water area, the Tu-142 will be involved only in special cases, when necessary. Test flights of Tu-142 over the Baltic have already taken place, pilots of anti-submarine
aviation
The Northern Fleet was involved in the Ocean Shield 2020 inter-fleet exercises, which took place in the Baltic Sea in July-August.
It is noted that these aircraft, which have undergone modernization, are equipped with modern reconnaissance equipment and an aiming system.
The Tu-142 long-range anti-submarine aircraft was created on the basis of the Tu-95 strategic bomber. The Tu-142M3 version was put into service in 1985, was serially built until 1994, at present the aircraft are being modernized with the installation of new modern equipment. The maximum flight range exceeds 12 km, the flight speed with a mass of 000 tons at an altitude of 138 meters is up to 7000 km / h. The flight duration is 855 hours. The planes are equipped with means of detecting submarines, as well as missiles, bombs and mines.