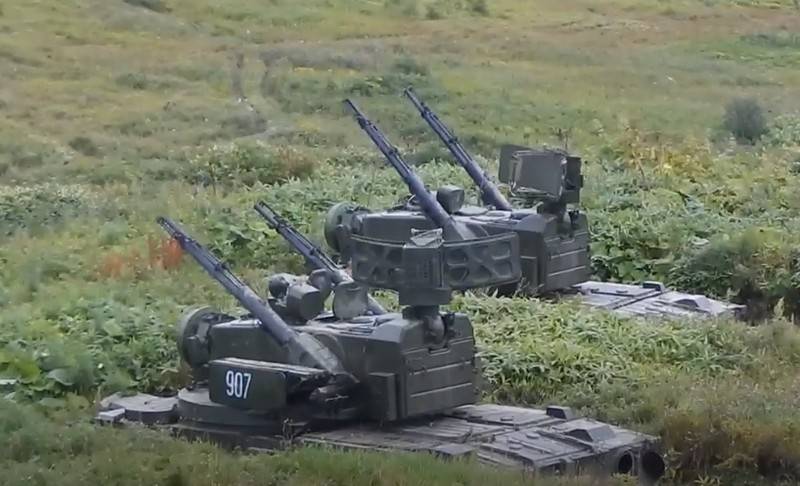 On the Kuril Islands, military exercises on antiamphibious defense were held, the bulk of the maneuvers was carried out on the island of Iturup. This was reported by the press service of the Eastern Military District.
According to the report, servicemen of the military corps of the Air Defense Forces, a total of about 1 people, as well as more than 200 units of military and special equipment, including reconnaissance UAVs, were involved in the exercises. The main episode on organizing the defense and repelling the landing was played out at the Hot Springs training ground on the Iturup Island.
Servicemen of the units of the army corps of the Eastern Military District on the Kuril Islands as part of the anti-amphibious defense exercise, which were previously raised on a training alert and marched to the Goryachy Klyuchi military training ground (Iturup Island) using standard equipment
- Reported the press service.
In the course of the exercise, the issues of managing subunits in conducting mobile defense, organizing interaction and comprehensive support were worked out. The servicemen acted on various introductions, including the infliction of an "enemy" air strike on positions. At the final stage, live firing was carried out.
For our part, we note that Japan reacts very negatively to military exercises in the Kuril Islands, considering them its territory. In the near future, the Japanese Foreign Ministry will send another note of protest to Moscow.