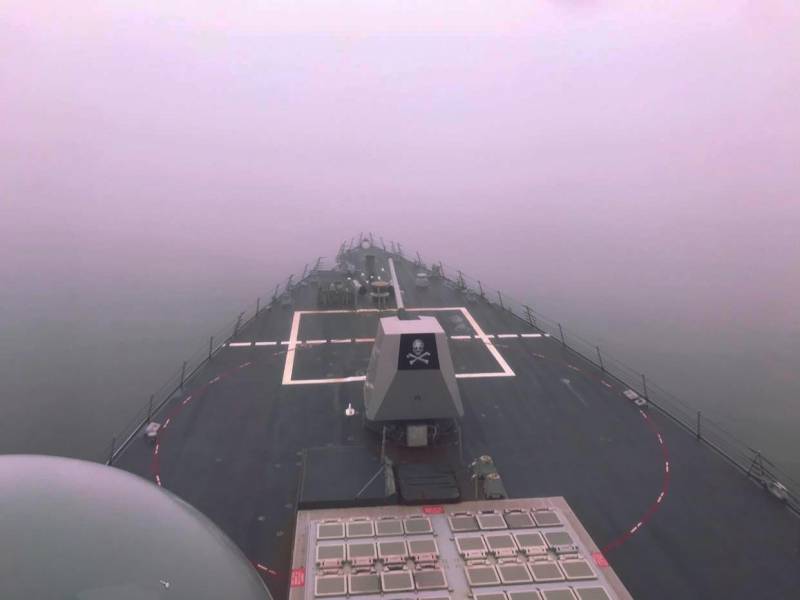 Recently, the US Arleigh Burke-class destroyer USS Kidd returned from a cruise under the large pirate flag known as the Jolly Roger. In modern conditions, its appearance above the deck signals a significant achievement received by the ship's crew during deployment.
The widespread use of pirate flags on ships, especially among submariners, dates back to World War I, when they began to be installed on British submarines returning from the sinking of enemy ships. Subsequently, these flags began to indicate the successful completion of missions of a different spectrum, for example, the completion of sea trials.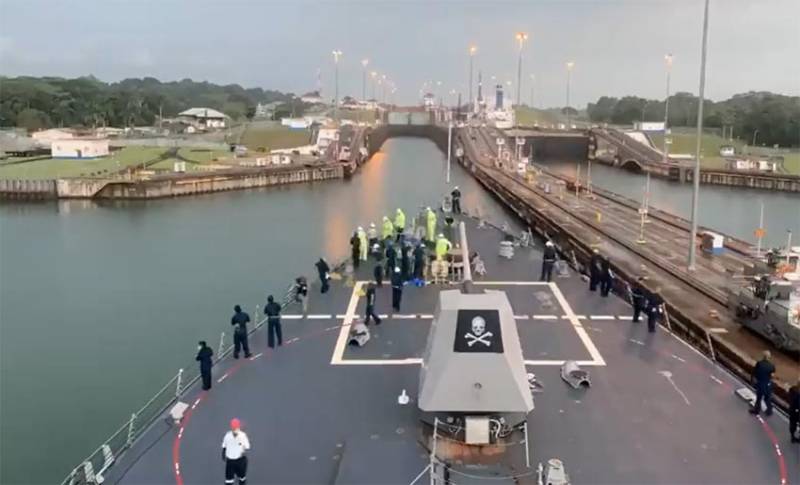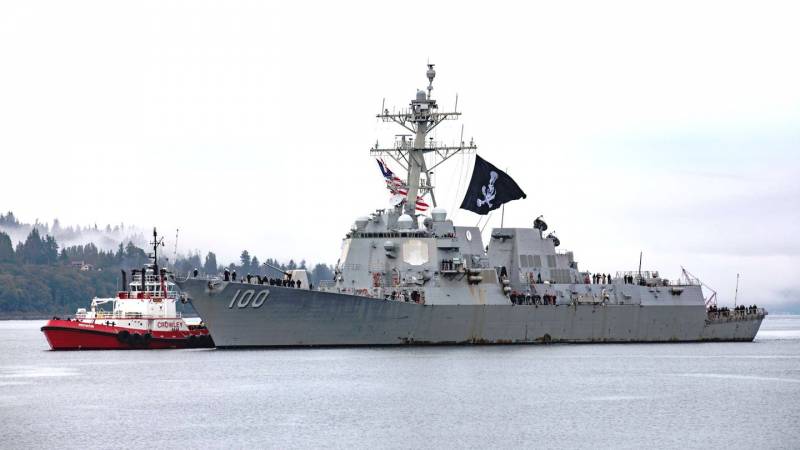 USS Kidd has returned to its home base in Everett, Washington, after completing a mission to patrol the waters of the East Pacific and Caribbean that started in April this year. The main task assigned to the US Navy ship was the fight against drug trafficking. According to the representatives of the Navy, the ship successfully coped with its mission, taking part in the seizure of 805 kg of cocaine worth $ 30 million.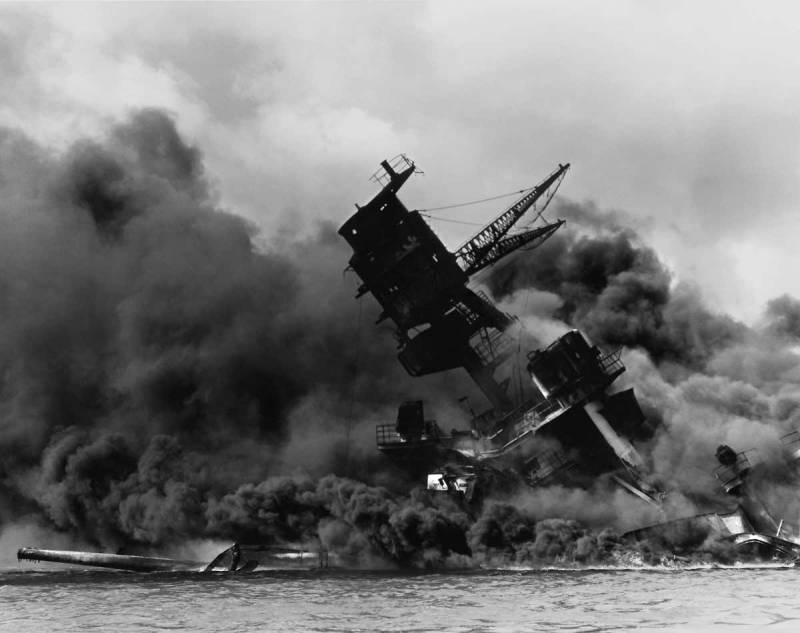 USS Arizona
Pearl Harbor and the pirates
However, the deployment of the Jolly Roger over the USS Kidd has its own
history
which dates back to Japan's surprise attack on Pearl Harbor on December 7, 1941. At the time, Rear Admiral Isaac Kidd Sr. was the commander of the first battleship division, chief of staff and assistant battleship commander.
After the start of the Japanese attack, he was aboard his flagship, the Pennsylvania-class battleship USS Arizona, and took part in the battle until the ship exploded after a bomb hit one of the ammunition depots. Rear Admiral Kidd was one of the 1177 crew members who died on the ship. The ship still lies at the bottom of Pearl Harbor, recalling the events of those days.
The Fletcher-class destroyer DD 661 Kidd, commissioned in April 1943, was named after the rear admiral. At the same time, the crew of this ship chose as their mascot the namesake of the Rear Admiral - a Scottish captain who traded in piracy and privateering and was eventually executed in 1701 in England. The destroyer took part in patrolling the waters of the Pacific Ocean, in particular, rescuing downed pilots, and over time, the Jolly Roger began to develop over it. Since its "sacralization" on DD 661 it has been a kind of "talisman" for ships named after the rear admiral.