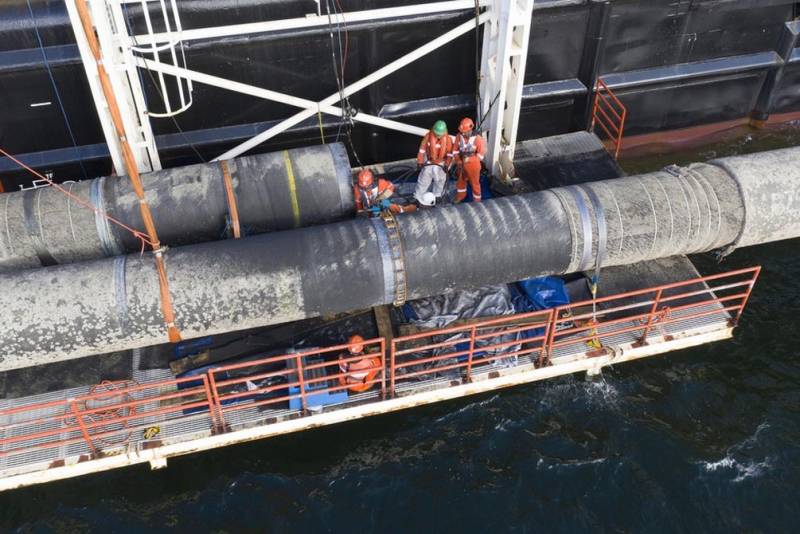 Insurers of marine shipowners are afraid of falling under American sanctions in connection with the situation around the Nord Stream-2 gas pipeline. Thus, the insurance group IGP & I (Association of Mutual Insurance Clubs) has issued a directive, which refers to the refusal to provide insurance guarantees to shipowners who will use their equipment to complete the gas pipeline.
Recall that at the moment, a section with a length of about 150 km remains unfinished. 97 percent of the work on "SP-2" has already been completed. Investors from different countries, including Germany, the Netherlands, Austria, invested about 10 billion euros in the project.
The members of the association were told that it is impossible to provide the so-called insurance coverage to the ships participating in the activities under the Nord Stream-2 project.
As it turns out, the clubs of insurers will not provide insurance guarantees for the Turkish Stream project either. True, there is also a significant difference here. With regard to the "Turkish Stream" we can talk about its maintenance, since the gas pipeline along the bottom of the Black Sea has already been built. It is planned to extend it across the territory of the countries of Southern Europe, including those that are part of the European Union.
Recall that on the eve of the US Secretary of State Mike Pompeo announced the formation of a "coalition" that will oppose the "Nord Stream-2". The foundations for the formation of the American coalition are traditional - threats, blackmail against the background of absurd statements about the need to maintain European energy security.