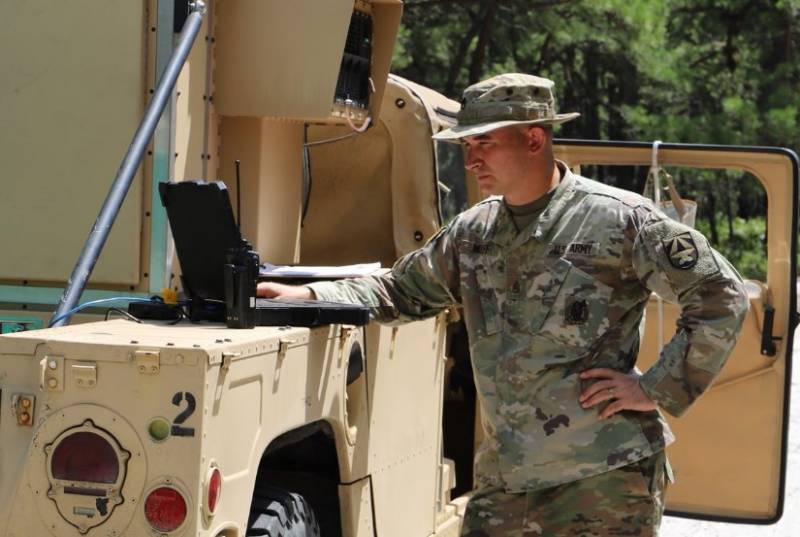 The United States and Estonia signed a cyber defense cooperation agreement. The Estonian military will now work even more closely with the US Center for the Integration of Command, Control, Communications, Computer Networking and Intelligence (C5ISR), which is a subsidiary of the Combat Capabilities Development Command of the United States Army.
One of the steps to improve cooperation between the Estonian and US Armed Forces in the field of cybersecurity was the creation of a working group of specialists from the two countries who will share experience and best practices in the field of cyber defense and increase compatibility between cybernetic units of allies.
In fact, we are talking about expanding the presence of the American cyber component near the borders of Russia, creating a cyber center. It is a center for electronic intelligence, data analysis, and search for vulnerabilities in the enemy's communication networks. Another object with "the officer's daughters, for whom everything is not unambiguous."
The head of the Cyber ​​Policy Department of the Estonian Defense Ministry, Andri Rebane, noted the importance of establishing contacts with American colleagues from the C5ISR Center:
Our cyber cooperation will contribute to strengthening our common security.
In response, a senior researcher at C5ISR noted the high professionalism of Estonian cyber defense specialists:
Estonia is a leading cyber security country with a robust cyber defense system. Given their deep expertise, I believe they will be able to share important experiences that will be extremely useful in understanding how we can defend ourselves against cyber attacks.
The employee decided not to recall the fact that American cyber centers are more often used for attacks.