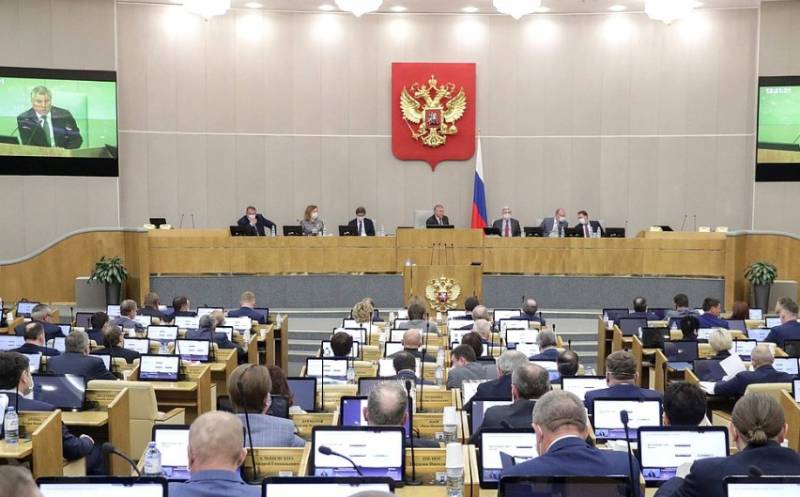 The State Duma of the Russian Federation discussed a draft amendment to the Criminal Code, which provides for punishment for actions aimed at violating the territorial integrity of our country. The document was approved by the deputies in the first reading.
Together with this amendment, a draft law was adopted on the administrative punishment of citizens for public appeals to violate the territorial integrity of the Russian Federation.
If the violation is committed for the first time, then the perpetrator faces administrative responsibility. With the repetition of such an act, a criminal punishment already occurs.
We hope that the norms will be applied extremely rarely, and will rather serve as the protection of our Constitution.
- said the deputy of the State Duma Pavel Krasheninnikov, who is one of the authors of the bill.
For acts aimed at alienating Russian territories, violators face imprisonment for a term of six to ten years. At the same time, criminal liability for calls to violate the territorial integrity of our country comes only for repeated actions committed during the year.
An administrative penalty for citizens is a fine of up to 100 thousand rubles. Officials or legal entities pay a larger amount. If the call for the alienation of Russian territory was published on the Internet, then the amount of the fine increases. For an ordinary citizen, it can reach 100 thousand rubles.
The change in legislative norms is associated with an amendment to the Constitution of the Russian Federation introduced this year, which speaks of the inadmissibility of alienating Russian territory.