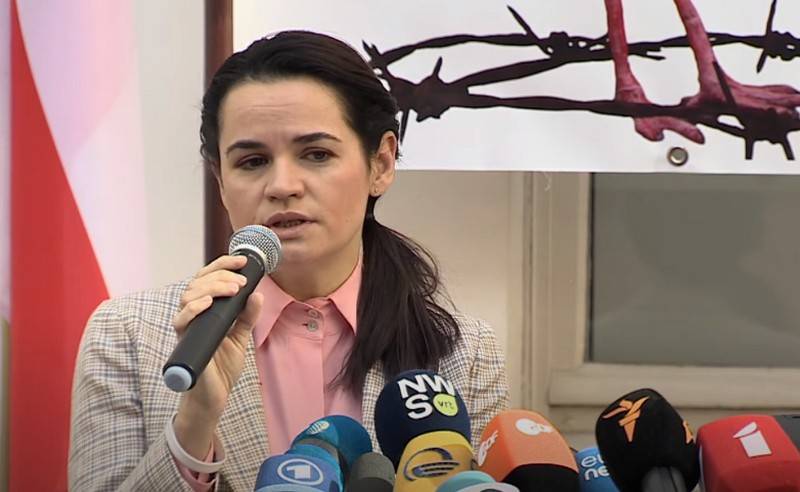 The European Union will provide assistance to Belarus after the "democratic changes" in the republic. Former presidential candidate of Belarus Svetlana Tikhanovskaya has agreed to provide an appropriate package of assistance.
Tikhanovskaya, who was in Brussels on Monday, met with EU foreign ministers and members of the European Parliament, and agreed to provide European assistance to Belarus after "democratic changes take place there."
Svetlana Tikhanovskaya completed her visit to Brussels, where she spoke to the EU Foreign Ministers, met with the head of EU diplomacy Josep Borrell, the President of the European Parliament David Sassoli and addressed the MEPs ... Svetlana Tikhanovskaya also agreed that Belarus will be provided with a package of assistance after democratic changes
- says Tikhanovskaya's Telegram channel.
Earlier, a member of the Presidium of the Coordination Council of Belarus Pavel Latushko said that after the change of power, the opposition expects to receive from the European Union up to $ 4 billion in aid.
Recall that Tikhanovskaya is the chairman of the Coordination Council of the opposition of Belarus, who does not agree with the election results. They demand the holding of new elections in the country, the transfer of power to the opposition, the release of all illegally detained and punishment of the security officials and all those involved in the suppression of the protests.