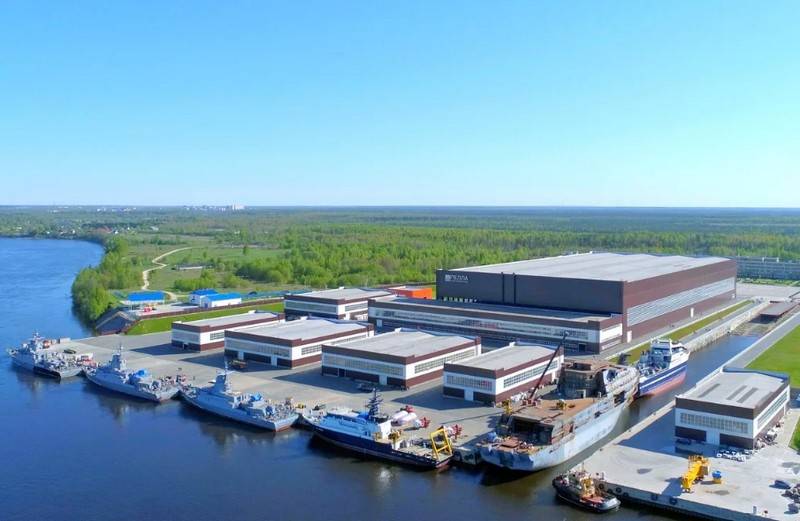 The Pella shipyard from Otradnoye, Leningrad Oblast, will pay the Ministry of Defense 2,9 million rubles as a penalty for disrupting the timely delivery of the first Karakurt project from the RTO. The corresponding decision was made by the ninth arbitration court, only partially satisfying the claim of the plaintiff. Writes about it
"Businessman"
.
The Ninth Arbitration Court of Appeal only partially satisfied the demand of the Ministry of Defense to recover 2,9 billion rubles in penalty from the Pella shipyard. The court ordered to pay 1% of the requested amount, i.e. 2,9 million rubles, stating that the requested amount was "clearly disproportionate to the consequences of the breach of obligations."
(...) the recovery of a penalty in a larger amount would not correspond to the substance of the penalty, in relation to how the supplier performed its obligation within the framework set by the customer's technical project
- says the ruling of the court.
The rest of the Defense Ministry's claim was denied.
Recall that the essence of the claim is related to the 2015 contract for the supply of the first RTO of the Karakurt project, built at the Pella shipyard. Under the contract, the delivery of the first RTOs was supposed to take place in October 2018, but due to restrictions on the operation of enterprises during the 2018 FIFA World Cup, a disruption in the delivery of diesels for RTOs produced by Zvezda, as well as the participation of RTOs in the Main Naval Parade , the ship was handed over to the customer four months later than planned.