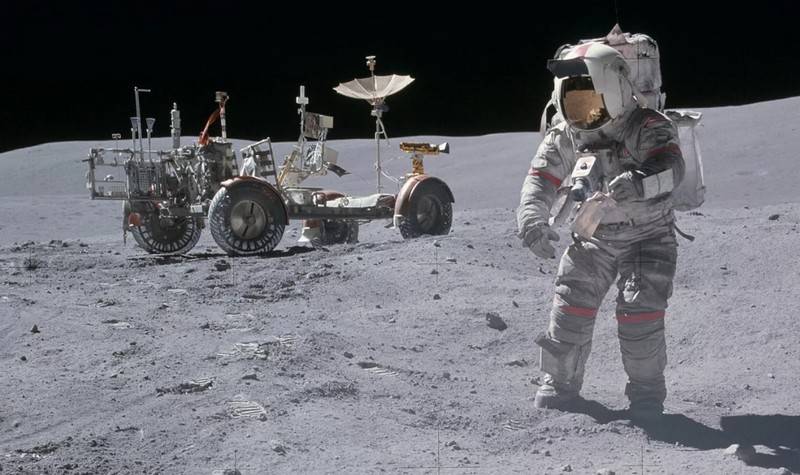 The US National Aeronautics and Space Administration (NASA) has presented an updated plan to return to the moon under the Artemis program. The head of department James Bridenstine told about it
At a press briefing, Bridenstine said that NASA's lunar program will consist of three stages, the first of which is scheduled for 2021, the second in 2023, and the third will be implemented in 2024.
According to him, at the first stage of Artemis-1 in 2021, an unmanned flight of the new American Orion spacecraft to the Moon will take place. The flight itself will last about a month. In 2023, a manned flight is planned as part of the second phase of Artemis-2. The spacecraft with the crew on board will reach the lunar orbit and carry out a number of studies, landing on the surface at this stage is not envisaged. The third stage of the lunar program Artemis-3 should be implemented in 2024. As part of this mission, a landing on the surface of an Earth satellite should take place in the area of ​​the South Plus. Two astronauts - a man and the first woman on the moon - will spend seven days on the surface.
All the elements we need to successfully land on the moon in 2024 are in the process of being implemented, and we are rapidly moving towards this goal.
- said Brydenstein.
It is noted that two options are expected to be used for landing on the moon. At the first, astronauts will immediately land on the surface using the lander. The second option involves first docking the ship with the lunar station Gateway, and then using the lander.