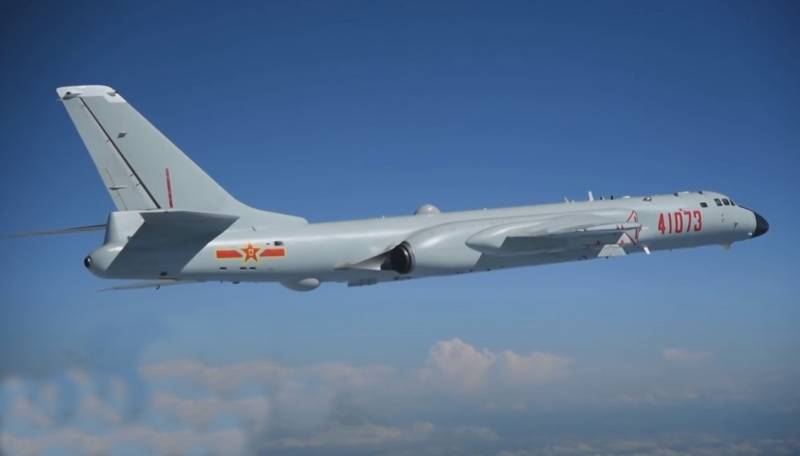 H-6K
The official video, released over the weekend, shows the Chinese Air Force's H-6 strategic bombers taking part in a simulated attack on US Andersen Air Force Base in Guam. Observers immediately saw familiar footage in this material, and the Western press saw in the video a provocation from Beijing.
god of War
The video, posted under the title "God of War H-6K Goes to Attack!", Was created to demonstrate the capabilities of the latest modification of the Chinese strategic missile carrier. The basic version was created on the basis of the Soviet Tu-16 (NATO designation - "Badger") during the Cold War. The H-6 is today operated by both the PRC Air Force and the People's Republic Navy.
The prototype H-6K, nicknamed the "God of War" in China, first caught the eye of Western experts at the end of 2006. It is a completely redesigned H-6. The new version can be identified by the airliner-style front fuselage, with the original glazed nose replaced by a huge fairing. The N-6K, equipped with Russian D-30KP-2 engines, has an increased flight range, higher cruising speed and an increased combat load compared to its predecessors.
A video released by the PLA the other day shows the use of a massive rocket. As the American edition of The War Zone notes, it may turn out to be the KD-20 - six such long-range missile systems have just received the H-6K as a new
weapons
... At the same time, the new version of the aircraft is capable of carrying the old systems - the old cruise missile KD-63 and anti-ship missiles YJ-12.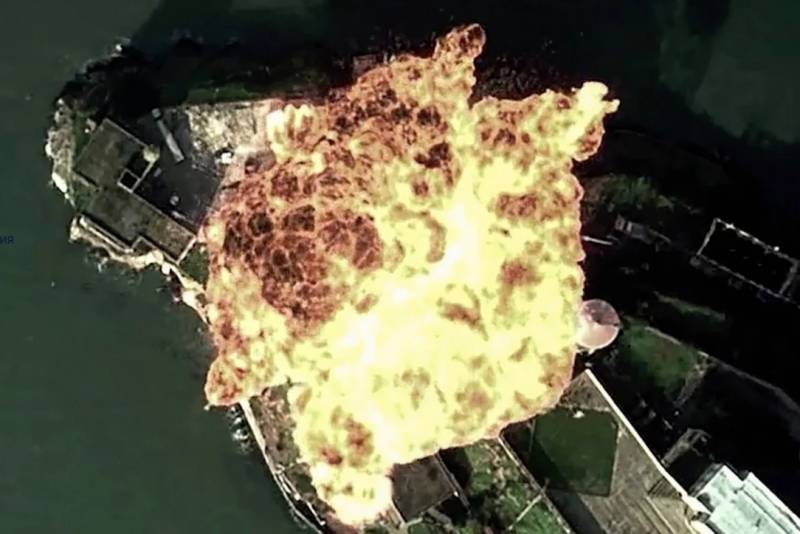 Target - Guam
A rocket launched from a bomber rushes to an airbase located in the coastal part of the island. This is followed by footage of the destruction of ground infrastructure. The target, according to Reuters, is the Andersen airbase, a strategic US outpost in the Asia-Pacific region, located in Guam.
The combat value of the airbase would put it among the main targets for the PLA during the war with the United States.
- notes The War Zone.
At the same time, attentive observers recognized some of the scenes used in the video. These include footage from such Hollywood blockbusters as The Hurt Locker, The Rock, Transformers: Revenge of the Fallen.
The PLA's advertising department usually uses Hollywood films to make its commercials more spectacular. Almost all of the officers in the department grew up watching them, which is why American war films contain the coolest images in their minds.
- explains the Chinese edition of the South China Morning Post.