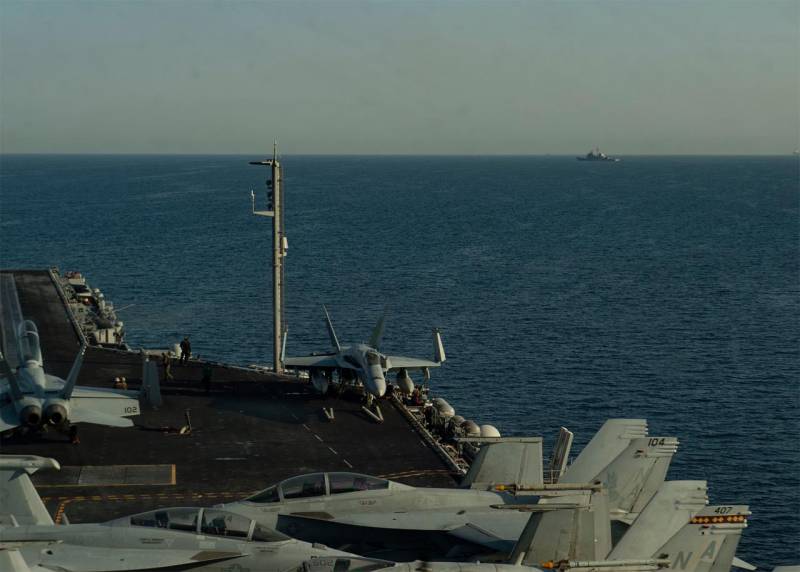 The US Navy reports on the activities of an aircraft carrier strike group (AUG) off the coast of Iran, which is "ready to demonstrate the power and determination of the United States."
The lead ship of the US strike group is the USS Nimitz aircraft carrier. The group also includes two missile frigates and a destroyer. It is reported that American warships have passed the Strait of Hormuz.
From a statement by a spokesman for the United States Navy:
We have sent a massive strike team to a strategically important area, which demonstrates solidarity in our readiness to address issues of freedom of navigation and support from partners.
FoxNews stated that US ships "are ready to start hostilities if necessary." It is noted that the crews are "ready for Iranian provocations."
A very peculiar presentation of the material: US warships with
aviation
and missile weapons approached the maritime borders of Iran, and against this background follows a statement of readiness for "Iranian provocations." In the United States, it is customary to believe that their own actions are not a provocation.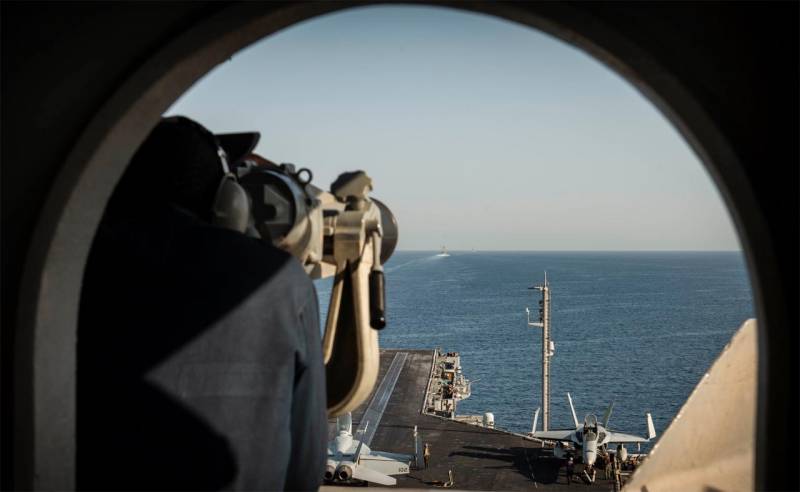 From a message from the US Navy aircraft carrier Nimitz:
While in the Arabian Gulf, we will work and train with regional and coalition partners, and provide naval aviation support for Operation Inherent Resolve.