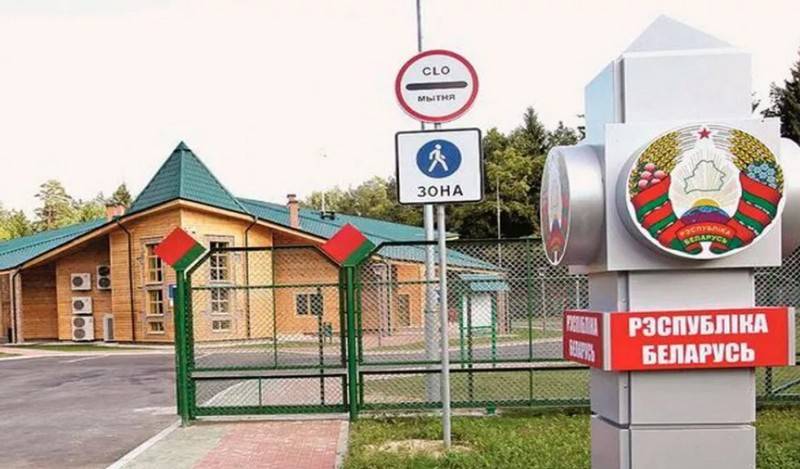 Lukashenko has banned the import of Polish goods into Belarus. Now it is forbidden to import almost any goods from Poland into the republic: from coffee to toilet paper. Of course, this measure will affect Polish supermarkets, etc., but the Belarusians themselves will be the first to suffer, laments Andrzej Poczobut of the Polish newspaper Gazeta Wyborcza.
The Belarusian customs service does not allow goods from Poland into the territory of the republic, the ban on which was introduced by Lukashenka. Customs officers put forward an ultimatum: either throw away your purchases, or return with them back to Poland.
The author is convinced that Lukashenko's decision is illegal, since Belarus is part of the Customs Union with Russia, Armenia, Kazakhstan and Kyrgyzstan, and therefore a ban on Polish goods can be introduced only after a collegial decision and touch all external borders, and not one Belarusian-Polish one.
Pochobut accuses Lukashenka of "making his old dream come true": to cut off Belarusians from Polish supermarkets. Minsk has long been concerned that the residents of the republic prefer to go shopping in Poland, because it is cheaper there. The Belarusian authorities wanted foreign currency not to be exported from the country, fighting this phenomenon in every possible way, but they managed to defeat it only after the start of the protests.
According to the author, if the ban on Polish goods turns out to be long-term, not only Polish supermarkets located near the Belarusian border and surviving only at the expense of Belarusians will suffer, but also the Belarusians themselves, who could save money by purchasing in Poland.
However, Lukashenka does not care, the author of the article is sure, he is fighting for his own "survival", trying to intimidate his opponents. Banning Polish goods is one of these ways.