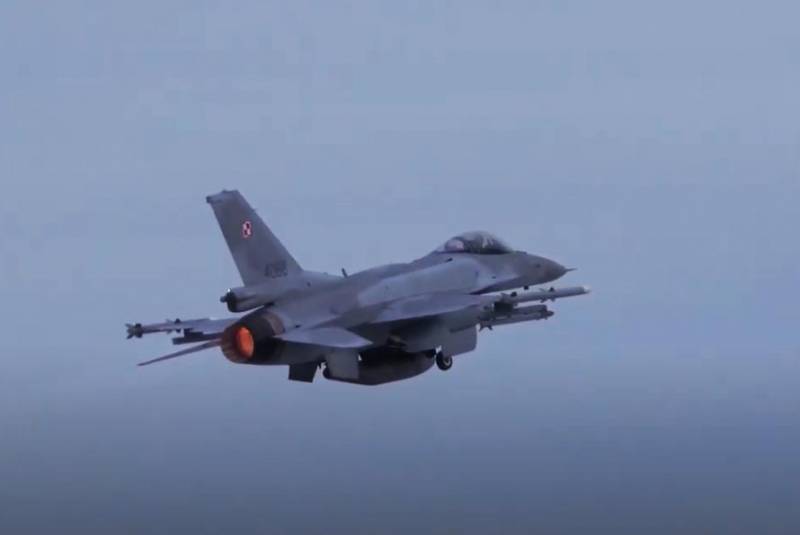 The Polish military confirms information about an incident with an American-made F-16 fighter in the Poznan area. We are talking about an aircraft that is assigned to the 31st Squadron of the Air Force, which is involved, among other things, for joint
aviation
patrolling Polish airspace.
The reports say that at the time of the F-16's scheduled flight, the fighter "lost training weapons." Anna Issel, press attaché of the 2nd tactical wing, said that "a single metal element representing training weapons, a full-size model" was separated from the aircraft. This element fell on the city of Lubon, which is part of the Poznan county (analogue of the district).
Anna Issel:
After that, the plane immediately turned around and headed for the departure airfield in Kshesin.
Meanwhile, the Polish press reports that a "model of an aerial bomb" fell on a private property and damaged a car. The victims and the injured are not officially reported at the moment. Local newspapers say there are no casualties.
The state commission, according to Anna Issel, establishes the reasons for the fall of weapons. One of the versions being tested is a violation when using an attachment on an external sling. A technical defect is also considered.
I wonder if Poland is going to entrust the investigation of this incident to Antoni Macerevich? ..
From the comments of readers of the Polish media:
This is how the Air Force tests American bombs. Maybe it was the Jumping Frog aerial bomb, and they decided to use the car as a target - like the car of conventional terrorists ...