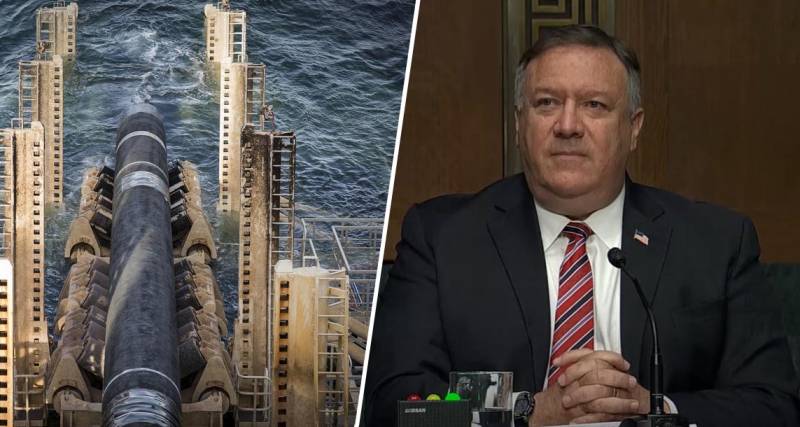 The US Secretary of State gave an extensive interview to the German press. Mike Pompeo was interviewed by representatives of the Bild tabloid, which is one of the most widely read in Germany, while having a "yellow" tint.
In the interview, we also talked about Nord Stream 2. According to the head of the US Department of State, the implementation of this project "threatens Europe", as "will lead to greater dependence of the EU on Russian gas." Pompeo added that the construction of a gas pipeline along the bottom of the Baltic also poses a threat to the Ukrainian economy.
Pompeo:
We believe that this gas pipeline also threatens Ukraine. He defends Russia. This deeply worries many Germans. And we hope that Nord Stream 2 will not be completed.
Further, the US Secretary of State said that Washington today is creating "a coalition that could prevent the construction of the gas pipeline." According to Mike Pompeo, the US administration expresses hope that the German government will make a decision, including "because of what happened to Navalny."
Pompeo added that Germany "must make a decision" also because the implementation of the gas pipeline project "threatens its energy security."
Recall that earlier the German government offered Washington a deal - 1 billion euros for the construction of terminals for receiving American LNG in exchange for loyalty to the "SP-2". The very fact of such a proposal says only one thing: Germany has come to the conclusion that it is no longer capable of making decisions on its own, but is forced to take into account the opinion of the United States every time.