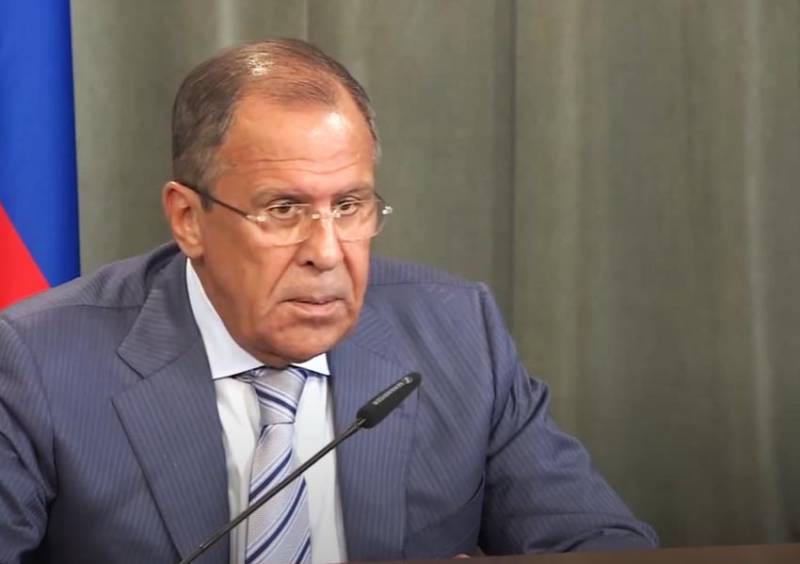 The Russian Foreign Minister spoke at the session of the UN General Assembly (GA). At the same time, Sergey Lavrov's video message was made not only on behalf of the Russian representation in the organization, but also on behalf of the countries of the Collective Security Treaty Organization.
According to Sergei Lavrov, changes are ripe in the world that could reverse the negative situation. The head of the Russian Foreign Ministry noted the fatigue of the world community from endless dividing barriers, wars and armed conflicts, from the growing scale of world crime.
According to Lavrov, the coronavirus pandemic adds to the negative, requiring increased joint efforts to overcome it.
Head of Russian diplomacy:
Today, armed conflicts continue to rage in many countries, and such threats of our time as international terrorism, drug and cybercrime, and climate change are being added. This year the world is faced with a new threat - the coronavirus pandemic, which provoked crisis phenomena, including in the socio-economic sphere.
According to Sergei Lavrov, it is becoming more and more difficult to cope with crisis phenomena, and this is also due to the fact that the world is implanting a "special world order" by some states without taking into account the interests of others. Sergey Lavrov noted that there is an artificial imposition of values, standards, endless sanctions, manifestations of intolerance and hatred.
At the same time, the Russian minister added that the natural course
stories
not to break, and noted the absurdity of attempts to rewrite history:
Today, new centers of economic growth are strengthening in the international arena, the need to settle armed conflicts by peaceful means is growing, and interdependence is growing. The world is tired of dividing states into "ours" and "foes", it requires building up all-round mutual assistance and cooperation. In other words, the goals formulated 75 years ago when the UN was created are becoming more and more relevant.