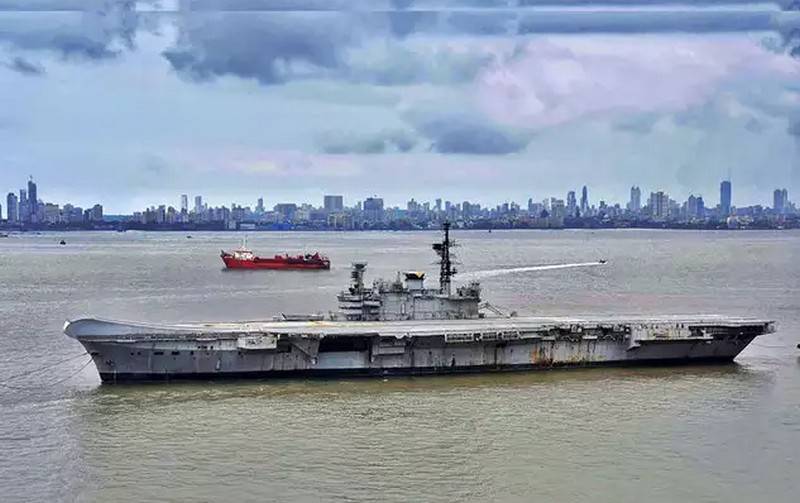 The aircraft carrier Viraat, one of the most impressive pennants of the Indian
fleet
, went on his last "campaign". The destination is Alang Port in Gujarat, home to the country's largest graveyard of decommissioned ships.
Built by the British, it spent 2 days at sea in the Indian Navy, covering 258 km. The aircraft on the deck of the ship flew 10 hours.
Formerly known as the Hermes, the aircraft carrier served the British Navy for a quarter of a century from November 1959 to April 1984. At the same time, its foundation took place during the Second World War, in 1944. However, the completion was postponed and it was launched only in 1953. The aircraft carrier belongs to the Centaurus project, within the framework of which 4 ships were built (the rest of this type were scrapped long ago).
Viraat entered the Indian Navy in May 1987 after extensive reconstruction and enhancement of its combat capabilities. The ship was finally decommissioned in March 2017 and has been moored since then. The aircraft carrier was then purchased at auction by Shri Ram Green Ship Recycling Industries Ltd, Gujarat, for approximately $ 5 million.