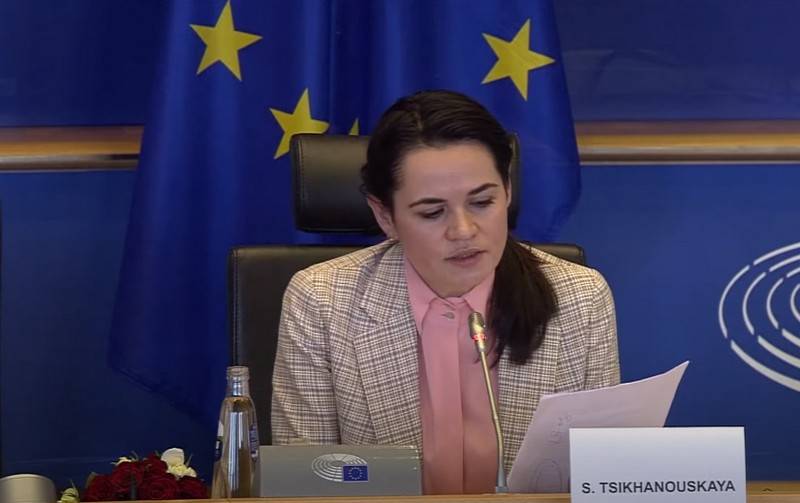 Former presidential candidate and now head of the opposition Coordination Council Svetlana Tikhanovskaya called on the Belarusian security officials to ignore the orders of the "illegitimate" authorities and go over to the side of the protesters, "having ceased to be officers for a while." She published the corresponding appeal in the Telegram channel.
Tikhanovskaya called on security officials to leave the service and join the protests. She promised that if the opposition wins, all those dismissed from the civil service for political reasons will be reinstated with continuous experience and length of service. Also, according to her, "turning employees into slaves" will be a thing of the past, as will the necessity of working off after training.
Ask yourself: Are you willing to break the law in the personal interest of one person? You are deceived, you are intimidated. But becoming a criminal is much worse. Don't let yourself be used, don't ruin your life and career. Sometimes the real act of an officer is to stop being an officer for a while. Be with the Belarusian people, and the people will not forget that you were on their side
- she said.
Earlier, Tikhanovskaya said that the opposition is preparing a sanctions list, which will include officials and security officials involved in breaking up rallies in Belarus. The list has already received the name of the first victim of street riots, Alexander Taraikovsky.
Recall that Tikhanovskaya, who fled from Belarus to Lithuania, headed the coordination council of the Belarusian opposition, aiming at a "peaceful" transfer of power from Lukashenka, who, in their opinion, falsified the election results, the release of all "illegally detained", as well as the punishment of those involved in the suppression protests.