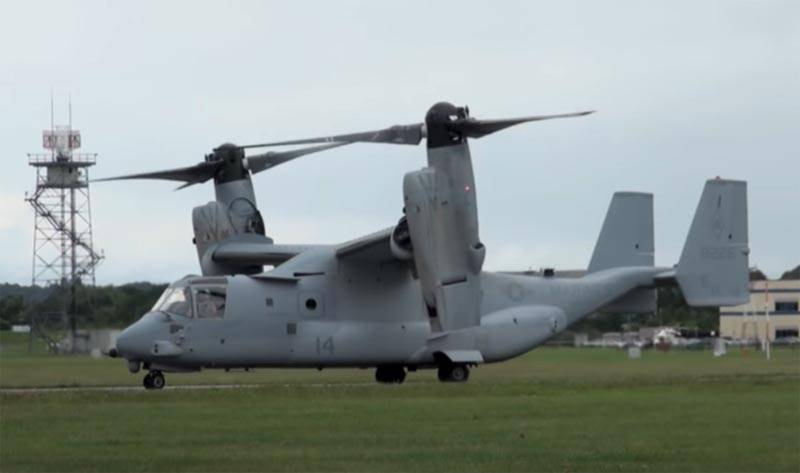 The Israeli information portal Nziv comes out with material, which informs about a kind of compensation by Israel for the deal offered by the United States - when the state agreed to an agreement with some Arab countries. It is primarily about the restoration of diplomatic relations between Israel and the United Arab Emirates, which was promoted by Washington. Subsequently, Israel came to an agreement with Qatar and Bahrain.
If you believe the journalists of Nziv, now the conversation is about "compensation for the deal to sign peace agreements with Arab countries" - in the form of buying American weapons, which the United States did not supply Israel for various reasons. The article states that Israel has already sent to the United States a list of weapons that it would like to receive from them.
The list includes such weapons and military equipment as Bell V-22 Osprey tiltrotors, Boeing KC-46 Pegasus tanker aircraft and so-called "smart bombs" (their specific modification is not indicated in the press).
It is claimed that the total amount of weapons that Israel would like to receive from the United States is estimated at $ 8 billion. At the same time, as noted, we are not talking about gratuitous supplies - Israel intends to buy them, which supposedly will become "compensation".
If this is true, and if Israel intends to acquire the American
weapon
for an impressive amount, then for the United States, the results of Israel's deal with the same UAE are an excellent result, at least from the point of view of realizing business interests. Whether the deal will lead to lasting peace in the Middle East is still an open question.